Here's a color I bought last week at Target. I've eyed it for a while, but the fact that I had a gift card to Target coaxed me into the purchase even more. Here's the color and my top coat (as you can see, it's had some wear and tear!).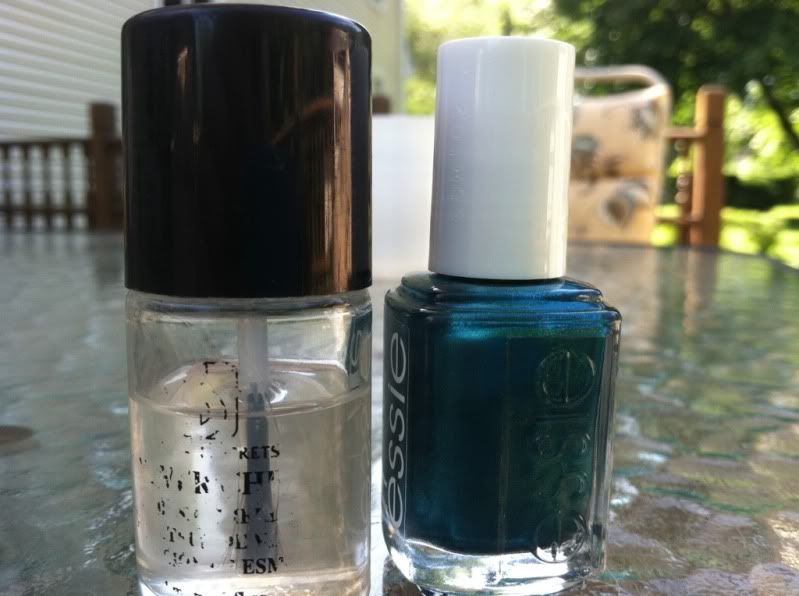 In the bottle, Trophy Wife looks super shimmery and blue with a hint of green. On my nails, it looked a little different than I expected.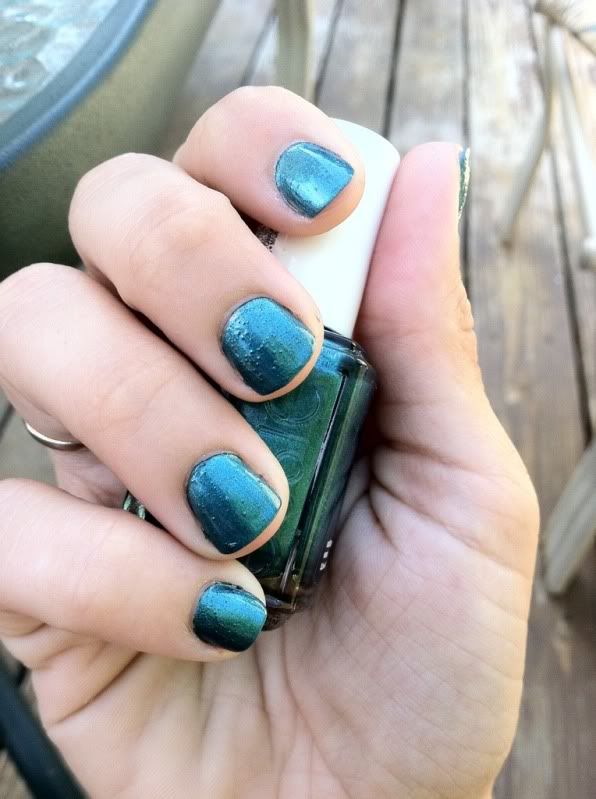 I don't know if it's the way I filed my nails or what, but this application was rough. I did three coats in an attempt to smooth things out a bit, but this was after the 3 coats and a top coat. WTF?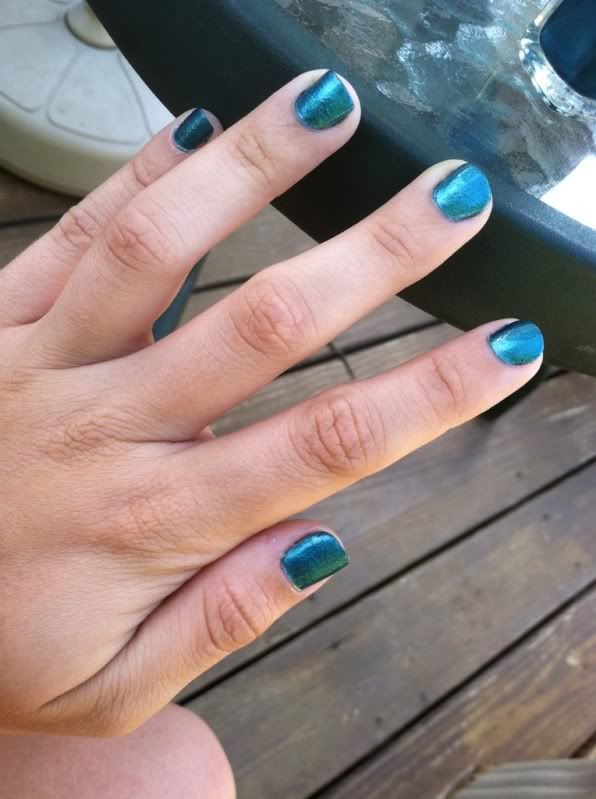 I truly take the most awkward pictures. :-P
The bumps and shitty quality of this manicure pissed me off, sooo I decided to try putting some
China Glaze White Cap
(from the recent nautical collection) over it. White Cap makes everything better. :-D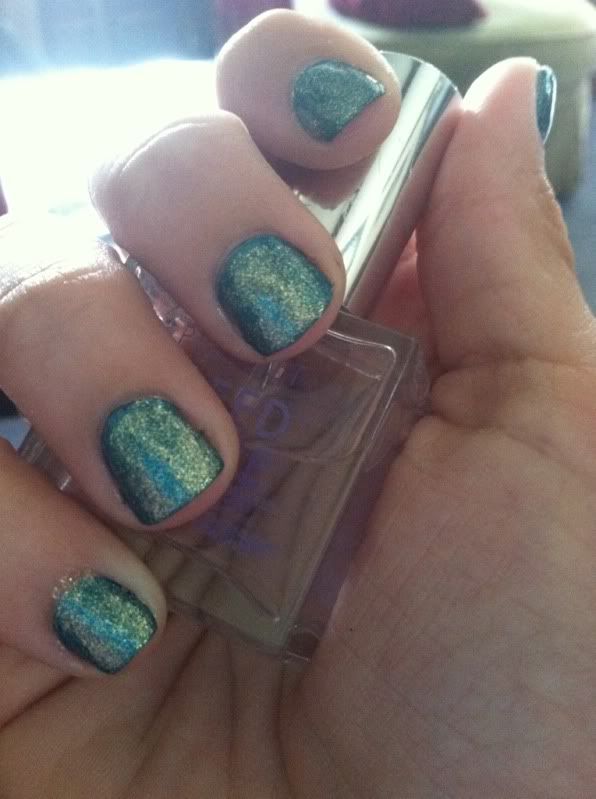 This looks gorgeous. I'm in love. I thought that the shimmer in Trophy Wife would make it so that White Cap was too much, but that definitely wasn't the case.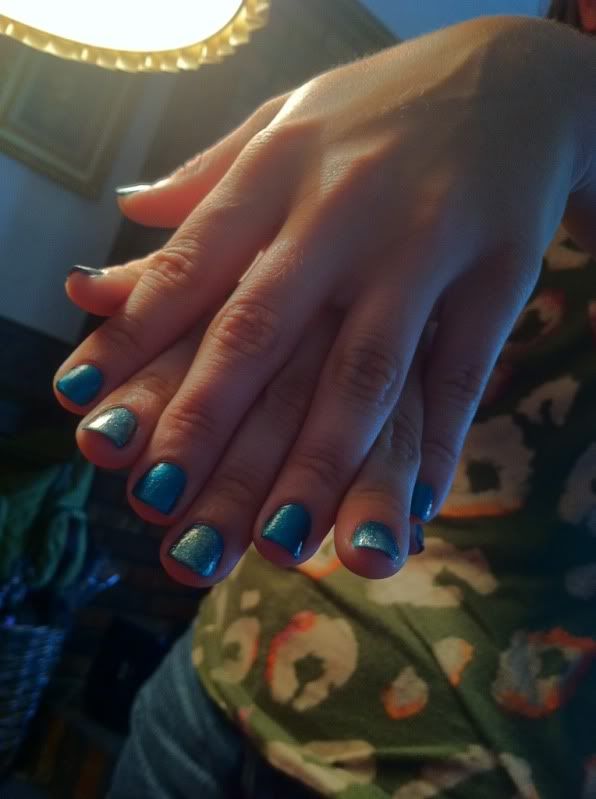 I tried for like ten minutes to get a good comparison picture. This was the best out of all that I took.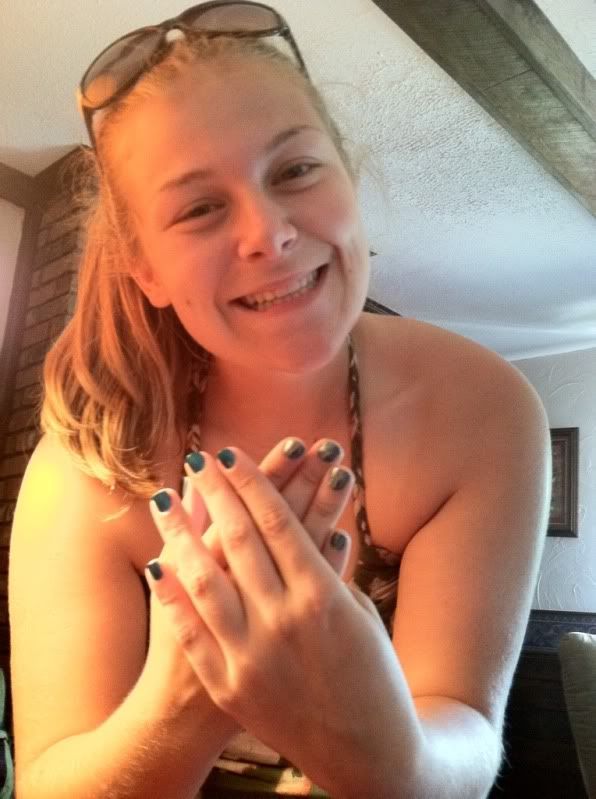 Bahah. Thanks Mom. :P The White Cap definitely lightens the polish. I love the specks of gold White Cap has. Definitely a must have in any nail addict's stash.