Hi ladies, happy SUNDAY! I am beginning a little mini vacation from the horrible stresses of work. I'm super excited. I took four days off to go up to the bf's lake house to simply relax, unwind, and spend some time together. It couldn't possibly be any more needed than it is right now.
I start my student teaching in 15 days, and I need some relaxation before that. I'm excited to start but at the same time I'm also a bit nervous. It'll certainly be exciting to break into my field of study more. I love kids, and I'm so passionate about education.
Anyway, as I try to add some nail art to my schedule, I decided to do a blue gradient. I recently got new glasses that have a blue ombre side- I guess you could say I was inspired by that.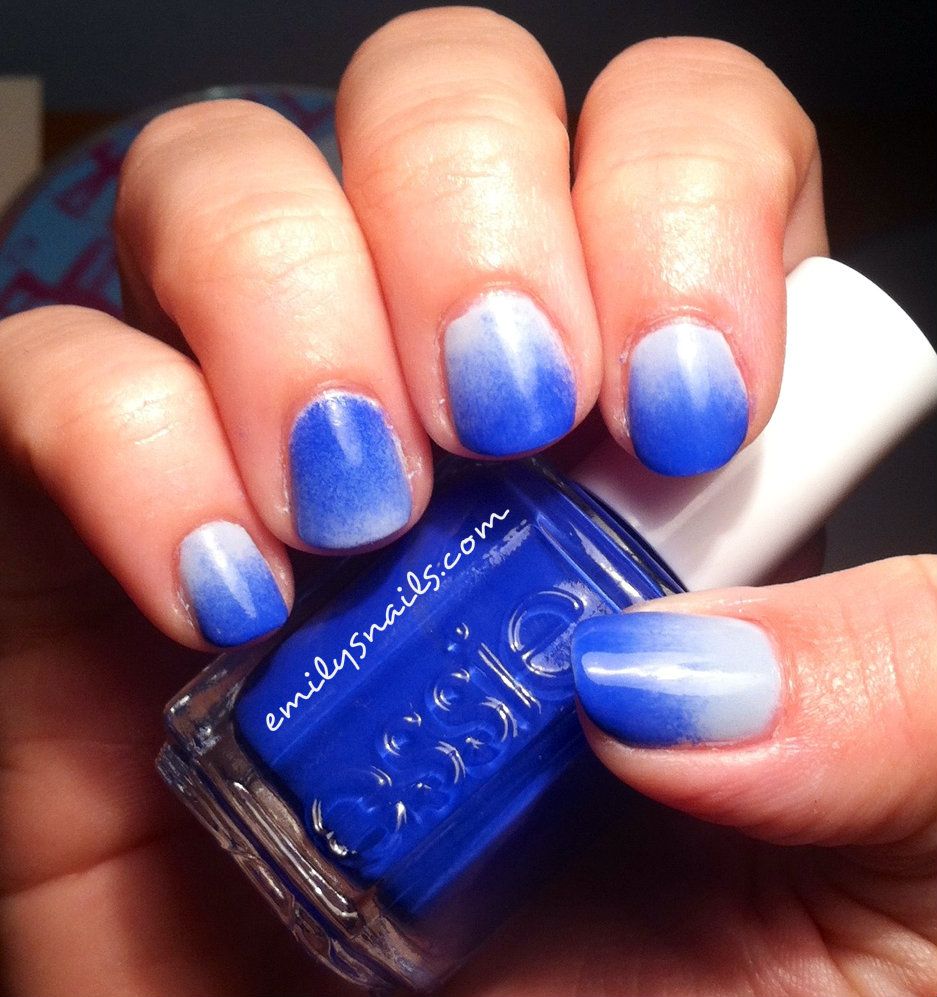 I used two coats of Essie Lilacism for my base then sponged on more Lilacism and Essie Butler Please. These colors are so fun together! I was worried that Lilacism would be too purple-toned but this worked out nicely. The formula on Butler Please is amazing, and the formula for Lilacism is typical of a really light polish. I did my best to not have any evident bare spots, and the sponging on of the gradient definitely helps with this. I sponged on two times, not just once.
This type of manicure is one that people really do notice. I had a bunch of people who don't usually notice my nails stop and point them out.
What do you think?