Ladies! Hi! I hope you all haven't forgotten about me! Life is super duper crazy as of now, which is of course why I haven't been blogging. I've been working a bunch, studying a little bit, and trying to sleep as much as possible. As great as working this much is, I've been playing the "make a lot of money, so assume I can spend a lot" game. Oy.

I have some goals for the new year. Not necessarily New Years Resolutions... those always fail me. More so, some new.... turnover goals:
- get my ass back to the gym
- blog regularly again
- save lots of money
Okay, so it's not a WHOLE lot... but I miss the gym, this blog, and having lots of money in savings. I need to get to it. I'm currently procrastinating doing some homework by writing this post... oops. Also gotta stop that, too. However, classes are almost over THEN student teaching in January and THEN I am out of community college for good and on to bigger and better things at the four year!
I finally had time to do my nails last night! I chose a light pink with some stamping.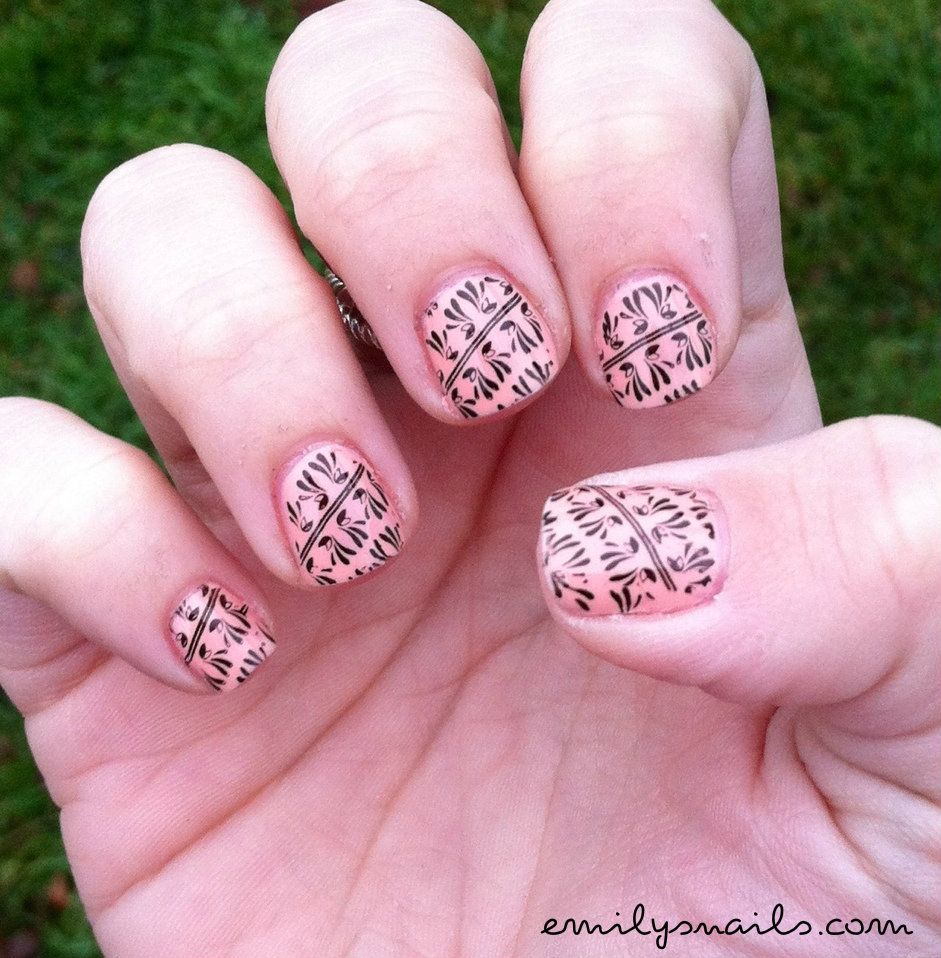 And I'll leave you with that! Have a great night, all! :)