Tonight I'm going to show you all one of my new favorite reds. Of course, all I can think of when I think of red is Taylor Swift... merh. I used to be a huge fan, but as she's gotten popular and gravitated more towards pop instead of country, I've just started to like her less. I do absolutely love one song off of her new album, however. Begin Again is a great song. It's catchy and makes me smile and just feel generally hopeful.

I'm going to be away for the weekend, so this will be my last post until Monday or Tuesday (but hopefully Monday). I get to get away with the bf which is SOOOOO exciting. Can't wait to be a few hours away with no cell reception sitting by a fireplace!
Back on topic... today's red is from none other than OPI's Germany Collection.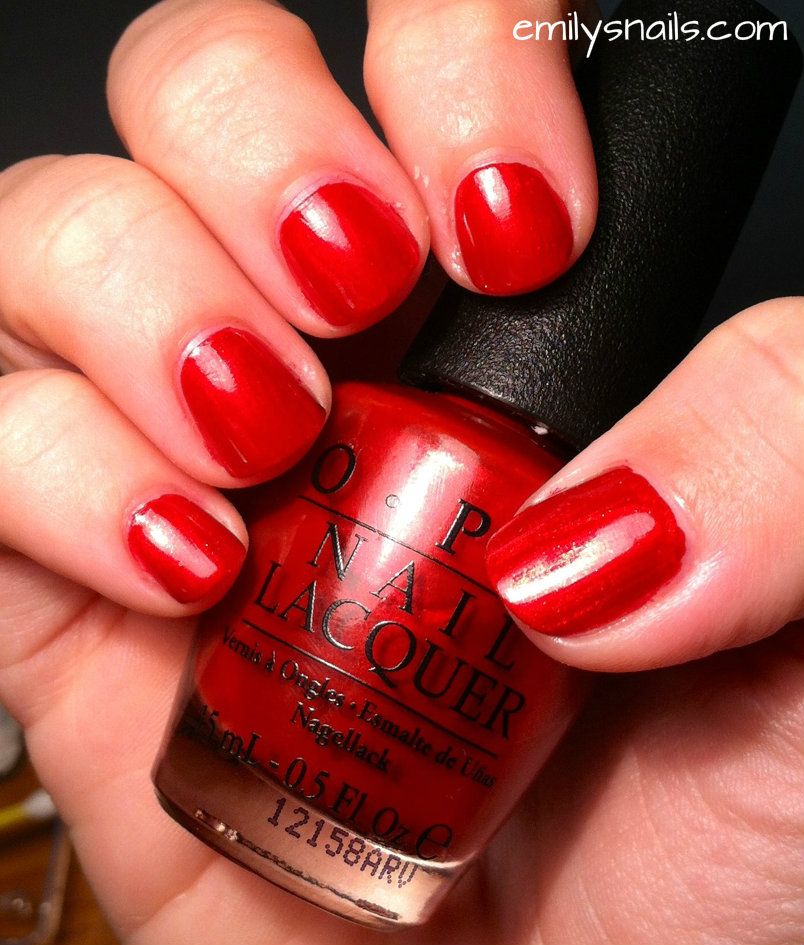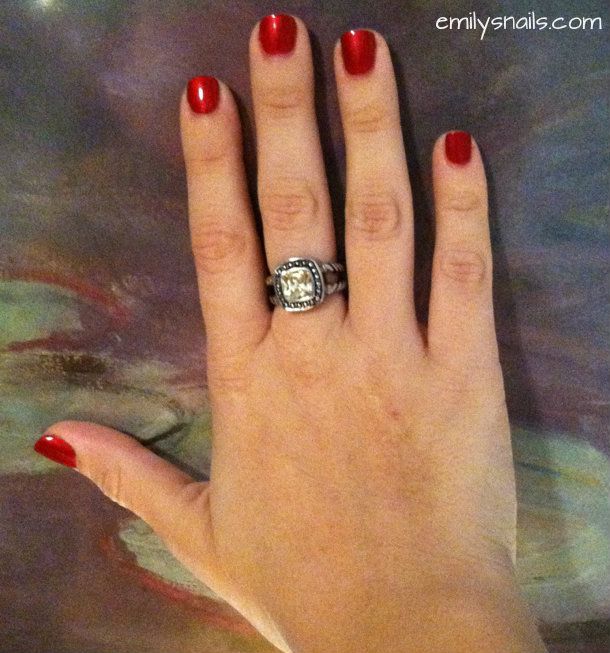 This is two coats of OPI Danke-Shiny Red. I got this done as a pedicure a few months ago and I loved it. Something about red pedicures... I'm actually wearing my first not red pedicure for the first time since July. I mixed it up with pink tonight. :o) Instead of showing you Danke on my toes I figured I'd spare you and swatch it on my nails instead!
Pictured is two coats with no top coat. This polish dried so quickly, and application is just perfect. It's my ideal. You know when you put the first coat on of an absolutely great polish? How it just glides on? Yep, that's how this one was.
I had to include my new ring in one of the pictures, too. I think it looks killer with hot red nails.
What do you think?