Hello hello! Happy Friday! As of late I haven't been working on Fridays, just babysitting for a few hours. So glorious! Especially with my newfound constant headaches. I had a CT scan yesterday for them so hopefully we can find out what's wrong. Not sure if it's due to nerves or something but I haven't been able to get much good sleep the past few nights, most especially last night. It was a battle the whole night. I just felt like shit and kept waking up every hour, nearly right on the hour. Ugh.
Now for the good news, I got the job I interviewed for the other day. It's at a beauty supply store that sells OPI, Zoya, China Glaze, Essie, Color Club, pretty much everything. AhHhHhHh.. I am so excited. I get everything either 50% off or at cost... come to mama, OPI! I can't wait. It's only part-time, so probably like 20 hours or so, but that's okay. :D
Today's manicure was inspired by this bracelet: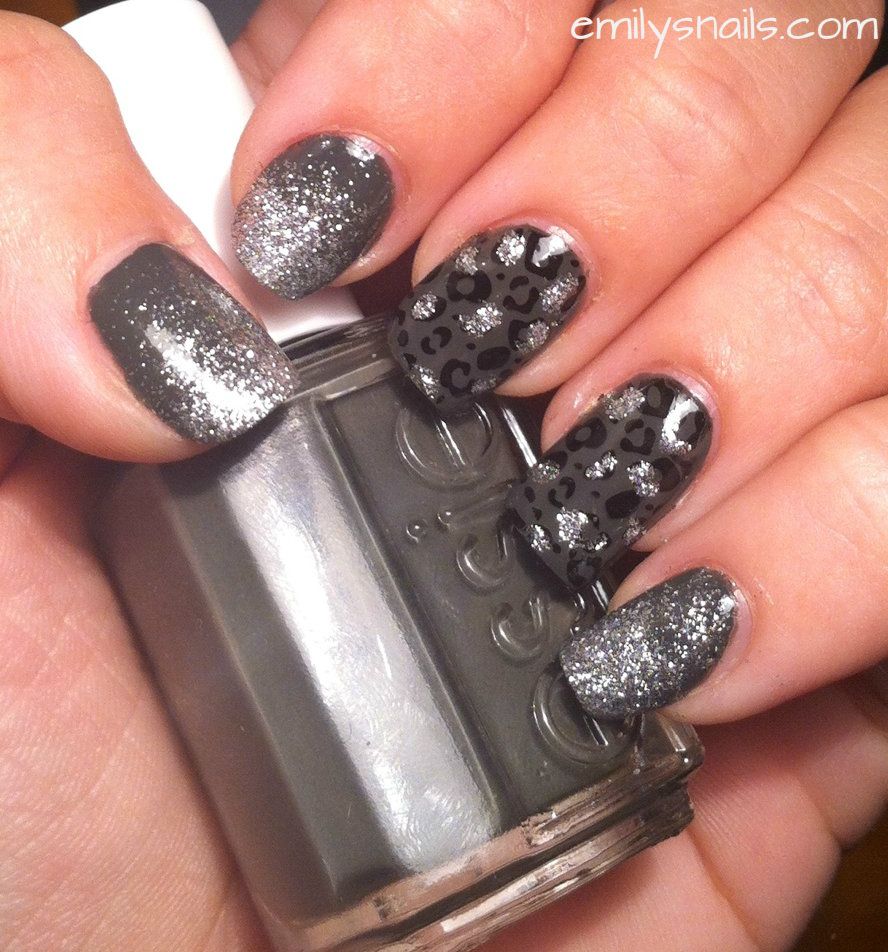 Gray cheetah print is really popular in clothing and accessories, and it's something I've never attempted before. I really like how this came out. I just wish I had a lighter gray to use as the base, and use the gray I did use for accents on the cheetah print with the black. I used two coats of Essie Power Clutch from last year's fall collection, my one and only gray. The black is Fingerpaints Black Expressionism and I sponged on China Glaze Silver Lining on my thumb, pointer and pinky. I used the same silver glitter to accent the cheetah.
What do you think?