Sometimes I get cool ideas in my head, but due to a lack of creativity/artistic ability I just can't execute them as well as I had originally planned.. that's not exactly what happened with this manicure.. I'm blaming the stamping plate here. It just wasn't agreeing with me for some reason. I decided to try an ombre mani using various oranges. I wasn't sure how I'd like the look plain, so I decided to stamp over it. Here it is!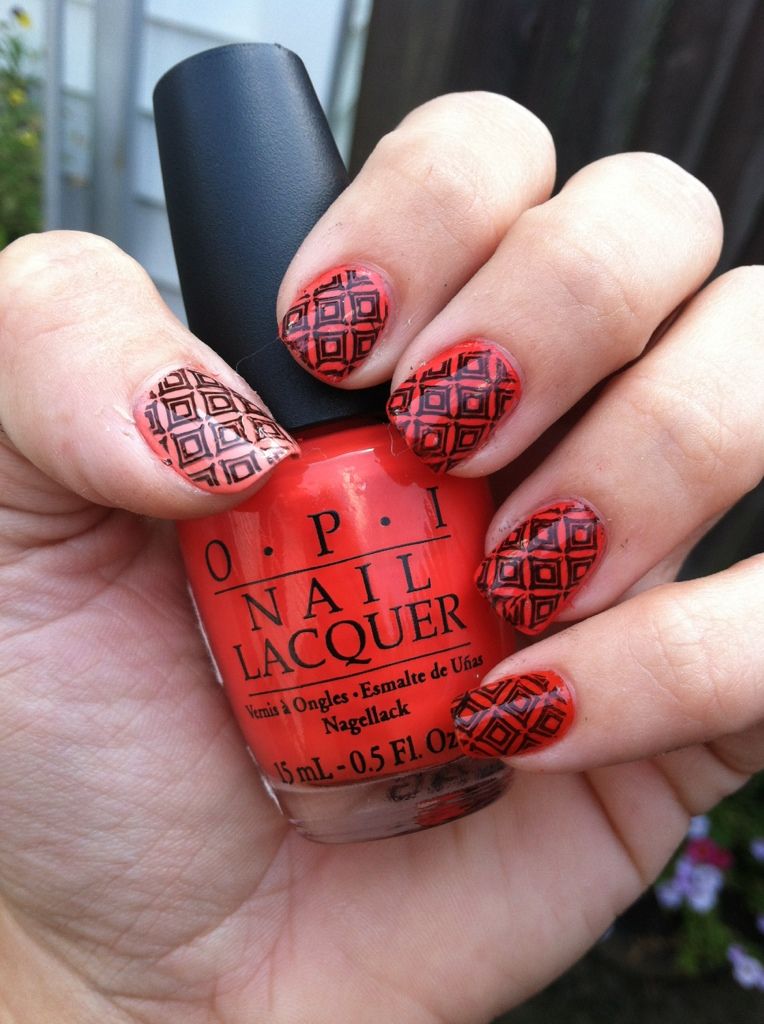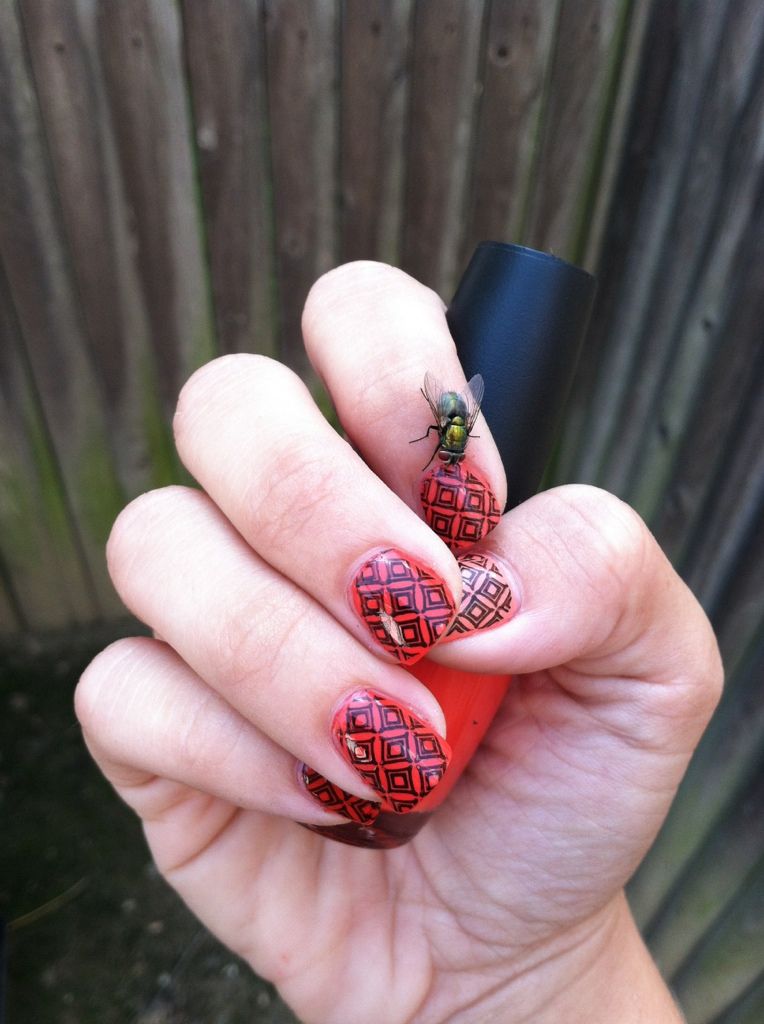 I was trying to pose my hand in a way as to cover up the nails that didn't look so hot and this little guy landed on me... thought it was pretty funny lol!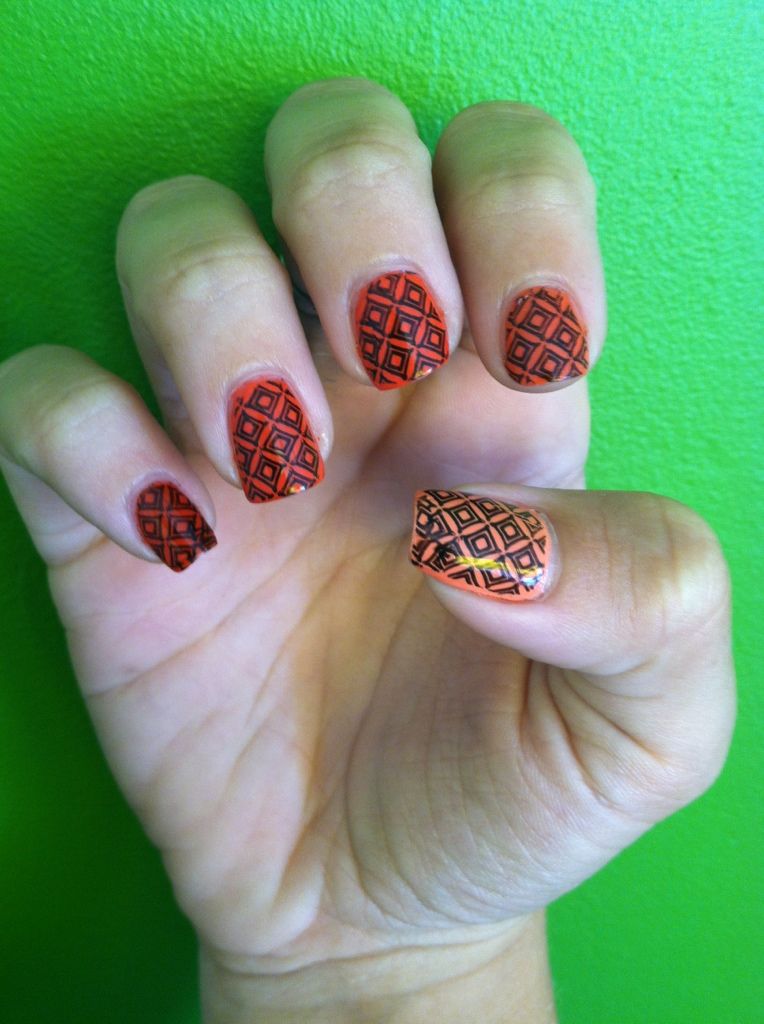 Colors Used
: thumb -> pinky Essie Tart Deco, Fingerpaints Original Orange, OPI A Good Man-darin Is Hard To Find (middle & ring), Essie Meet Me At Sunset
I wish this manicure came out better because I'm in love with it, but I guess it's okay... when I get my new Bundle Monster plates in I'm going to try these same colors with a different stamp over it to see how that looks.. I might even make that my first vacation mani! So excited! 6 days until my road trip!