Today I have an older NOTD to show you all. I wish I took more pictures of it because I really liked how my nails looked!
We recently added the sports package to our cable plan so we could have the
Tennis Channel
. As if it were possible, I've become fifty times more obsessed with the sport than I previously was. I was finally inspired to try the interesting yellow-green-gold from Serena Williams' first OPI feature set,
Simply Smashing
.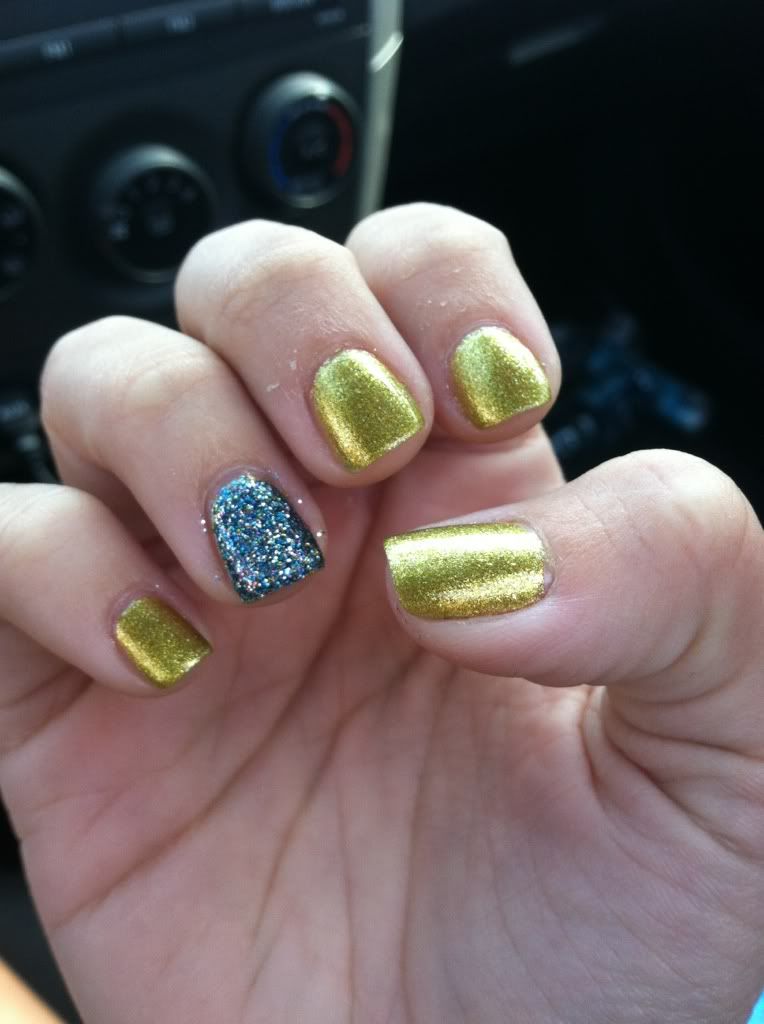 What I Used:
1 coat of OPI Nail Envy
3-4 (I don't remember exactly) coats of OPI Simply Smashing
1 coat of OPI Simmer & Shimmer on accent nail
1 coat of Poshe Top Coat
I loved how
Simmer & Shimmer
(from the holiday 2010 OPI Burlesque collex) looked as an accent with this polish! I was never a fan of the greenish gold but I figured I'd give it a shot. I do have to say it was really pretty. I'm inspired to try the black crackle over it, as it was first intended.
Which polish is your favorite from the Serena Williams Grand Slam sets? I own them all, and I love them all! Her purple
Grape..Set..Match!
is probably my favorite. If you haven't already, check that one out! It's gorgeous!