Ahh.. I'm back. Busy weekend, kept me from posting yesterday like I wanted to.. ah well. I have a really, really pretty classic holographic from OPI to show you today!
Coral Reef
is from OPI's 2003
Summer For Shore
collection. It's full of holos, probably one of OPI's best collections yet.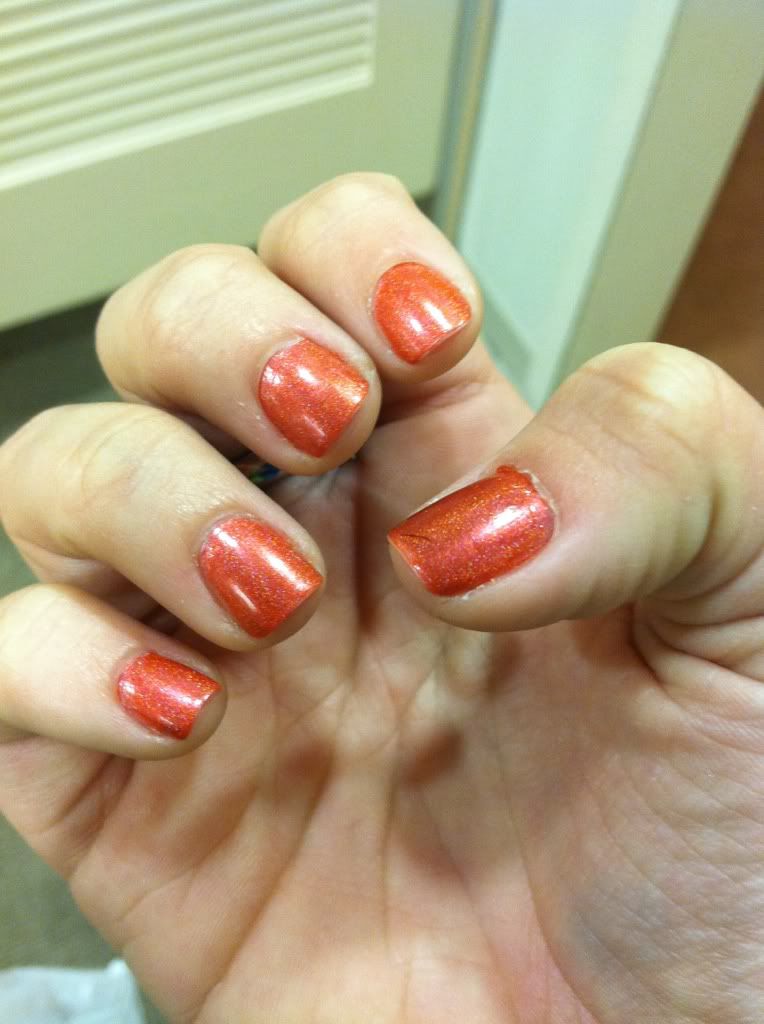 Of course I knicked my thumb..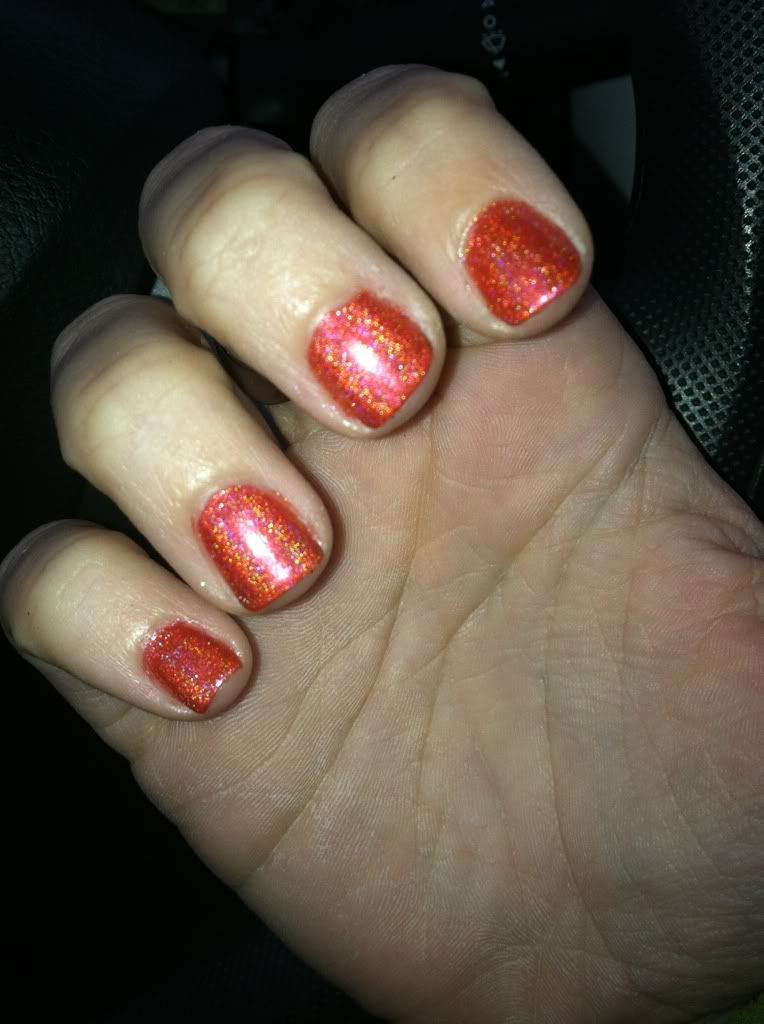 What I Used:
1 coat of OPI Natural Nail Base Coat
3 coats of OPI Coral Reef
1 coat of Poshe Top Coat
Bottom Line:
This is the best pink/orange holo ever! It's so pretty. I never choose to wear pink polish but I felt so girly with this on! My pictures suck but I truly didn't have time to take better ones and I wanted to show this to you ladies! I found this on a blog sale for around $10.
Do you have a favorite from this collection? What about this one; do you love it as much as I do?