Welcome to one of the many OPI DS posts you've seen and will continue to see on my blog! When I was at my supply store purchasing some Muppets polishes, I found the tiny new DS Display with
Temptation
and
Bold
hiding by the register! I impulsively grabbed them both, not contemplating price/color/my lack of funds! I'm surely glad I did, as I love adding to my
Designer Series
collection. This wasn't my favorite DS of the bunch, but check it out anyway!!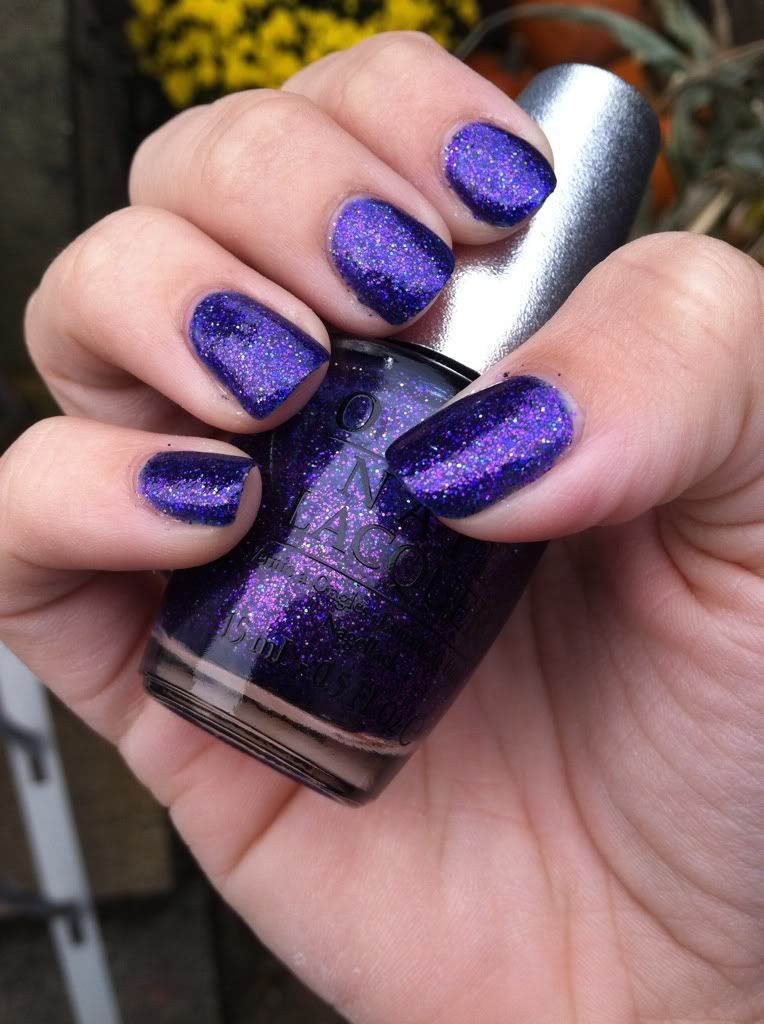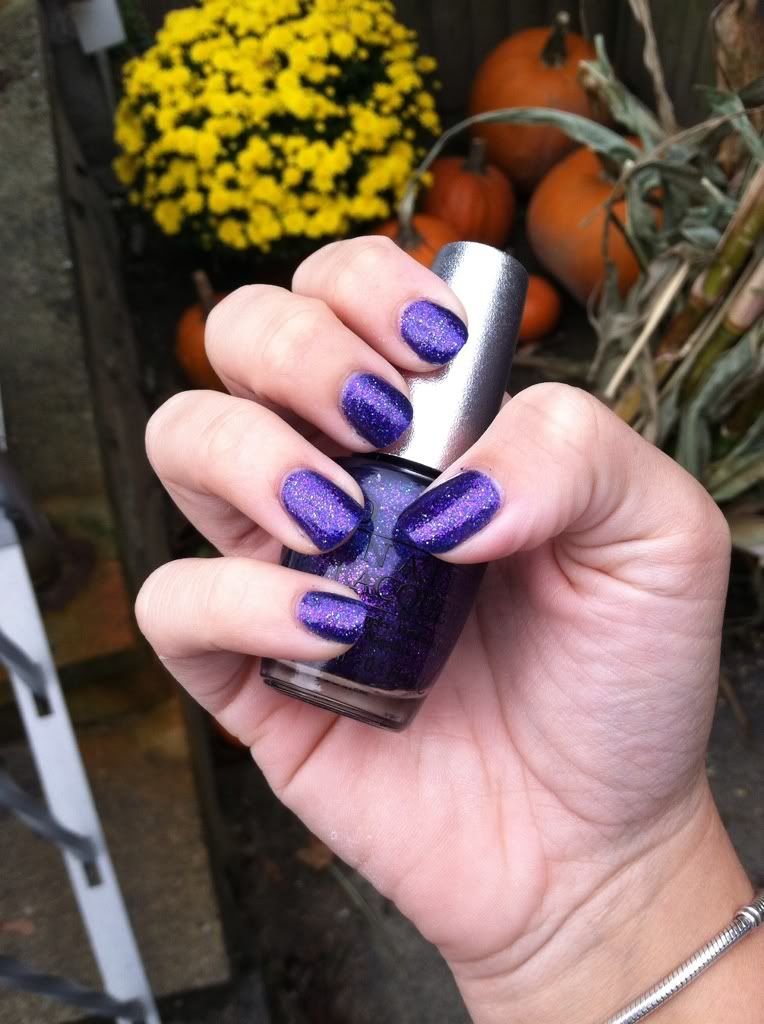 Indoors.
What I Used:
1 coat OPI Nail Envy
3 coats OPI DS Temptation
1 coat Seche Vite Top Coat
Bottom Line:
Wish I added a layer of Gelous between the color & my top coat, but I was too lazy to go find it, go figure.. I hate cleaning up my glitter manicures because the glitter sticks to my nail beds and cuticles, so excuse that... I'm not WILD about this color but I do think it's gorgeous. The polish itself is unlike anything I've seen before. It's got a very blue, jelly-ish base, but it's packed with glitter. One coat looks really weird, but it builds up enough to cover the nail completely in three. It's definitely worth having if you want to add to your DS collection or if you're a purple fanatic!