Hi ladies! Welcome to the new and improved
Em
bellished Nails!
Jen from Just Foolin Blog Designs
helped me transfer my ideas into a gorgeous banner. She was
so
patient as I went back and forth between design ideas and pictures I wanted.
Here
is a blog post where she features my blog makeover! Thanks again, Jen! AND,
thanks to my wonderful
100 other followers! Seeing my blog's followers in triple digits makes me so happy, considering I blogged for about two months without any followers, telling myself "
I just did this for me
." Well, now I do it for
all
of you too!!!
Onto today's color... my best friend and I decided that pedicures would be a great idea to ring in the new school year and celebrate a great summer with, so we went for it! I couldn't resist getting a manicure too. Best part of the trip? Seeing Merry Midnight, the rare OPI color, on the color shelf! Aaaahhhh! I decided on OPI Sweet As Annie-Thing from the 90210 collection for my pedicure color. I'm so partial to reds on my toenails... in fact, I don't think I've ever gotten a professional pedicure that wasn't red. I got Merry Midnight done on my nails.
I couldn't bring myself to leave without this polish in hand... so, I got the nerve to ask if the polish was for sale! The lady went in back to see if they had an unopened bottle, but no luck.. she apologized and walked away, but I proceeded to ask if I could just buy this one. She negotiated & set a price of $5.. mind you, this polish is about 4/5 full! YES!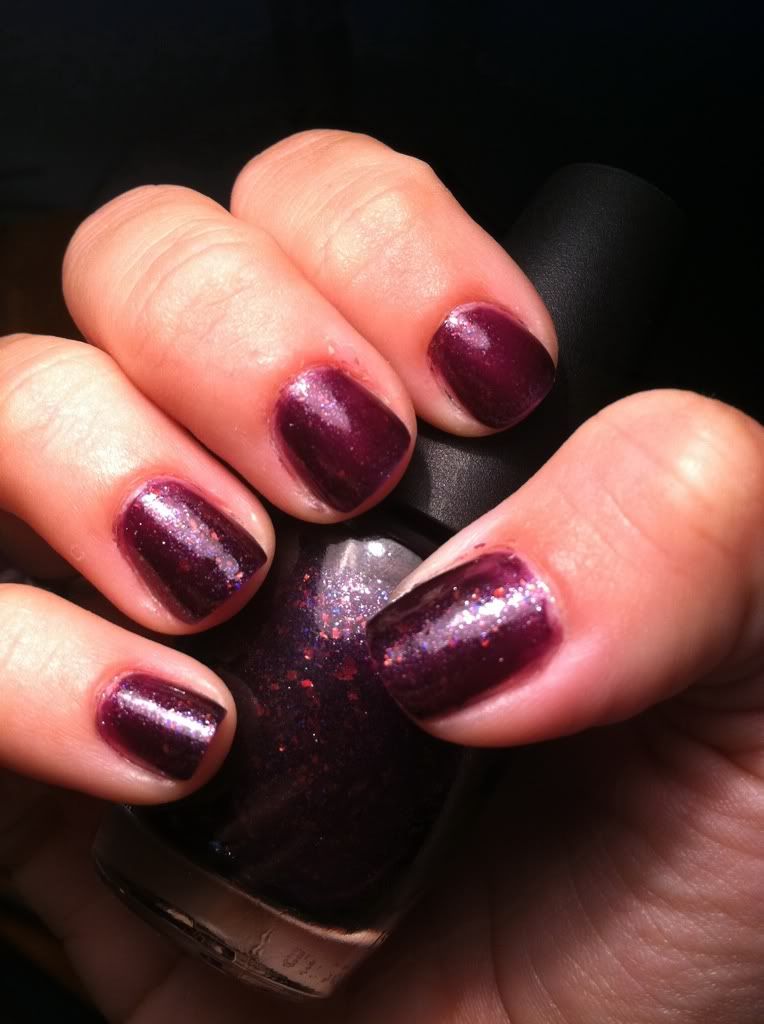 I'm not crazy in love with the manicure job.. I think that I do a better job myself! Still worth the pampering though.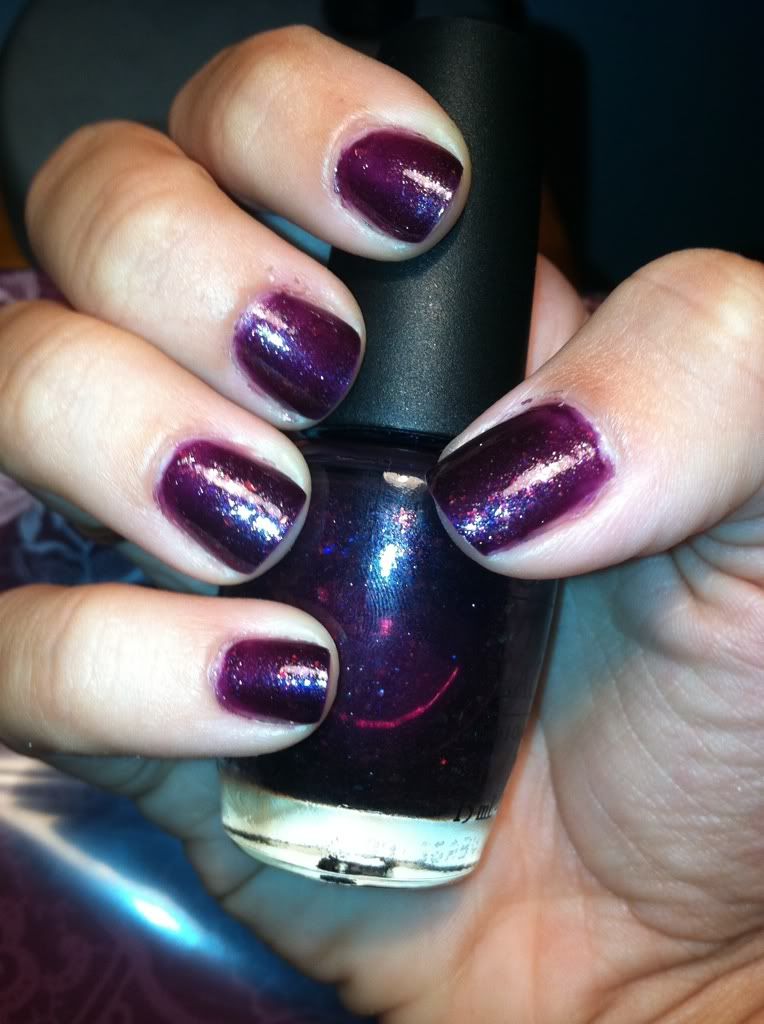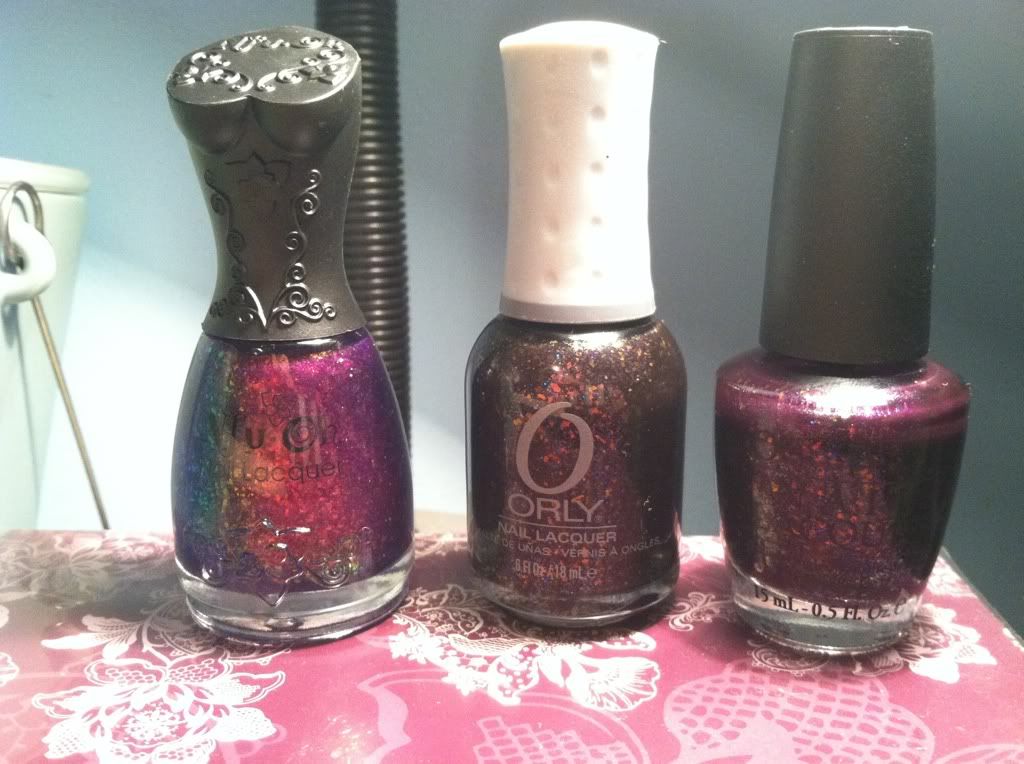 And a comparison.. from left to right, NFU OH #51, Orly Fowl Play and OPI Merry Midnight
From left to right: OPI Merry Midnight, Orly Fowl Play, NFU OH #51
Bottom line: While Merry Midnight is absolutely gorgeous, I think I'm going to prefer Fowl Play more because its base is much darker. Merry Midnight might just go into my newly forming "swap" pile (I find it SO hard to part with polishes, even when they're dead dupes of another!).