HAPPY FRIDAY
!!! I was so determined to paint a "fall" mani last night using a Konad stamp but that idea failed miserably. My back up plan was fall colors- well,
foliage
colors! I ended up with
Lighten Up, You're Two Pence
! with
Pros & Bronze
sponged on top. LUYTP is a perfect burnt orange. It's so shiny on its own and it's definitely a perfect fall color. Pros & Bronze just complemented the color even more.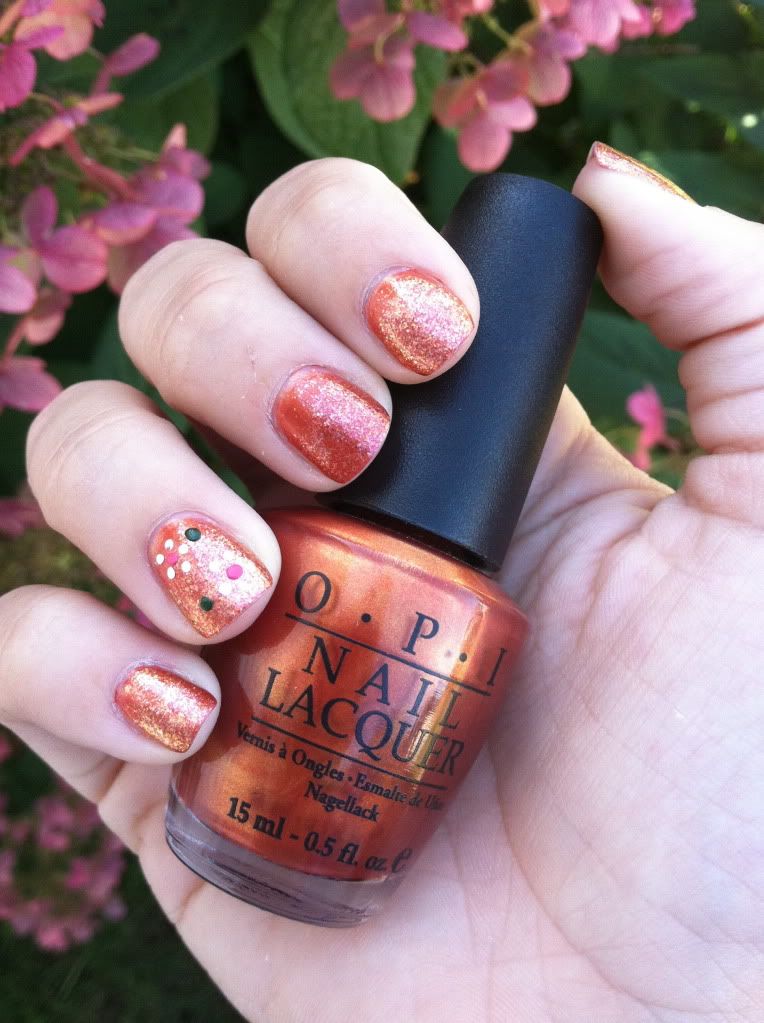 Those tiny generic flowers were not a part of this mani... I just couldn't stay away from the lady at the nail art booth at the fair, hahaha!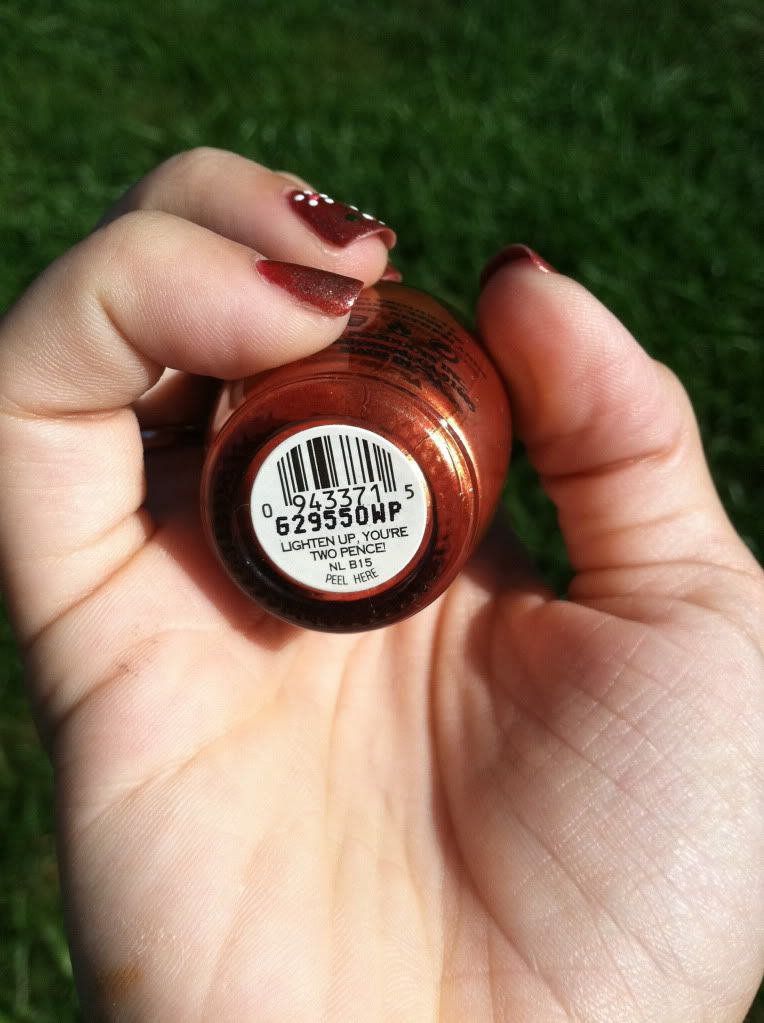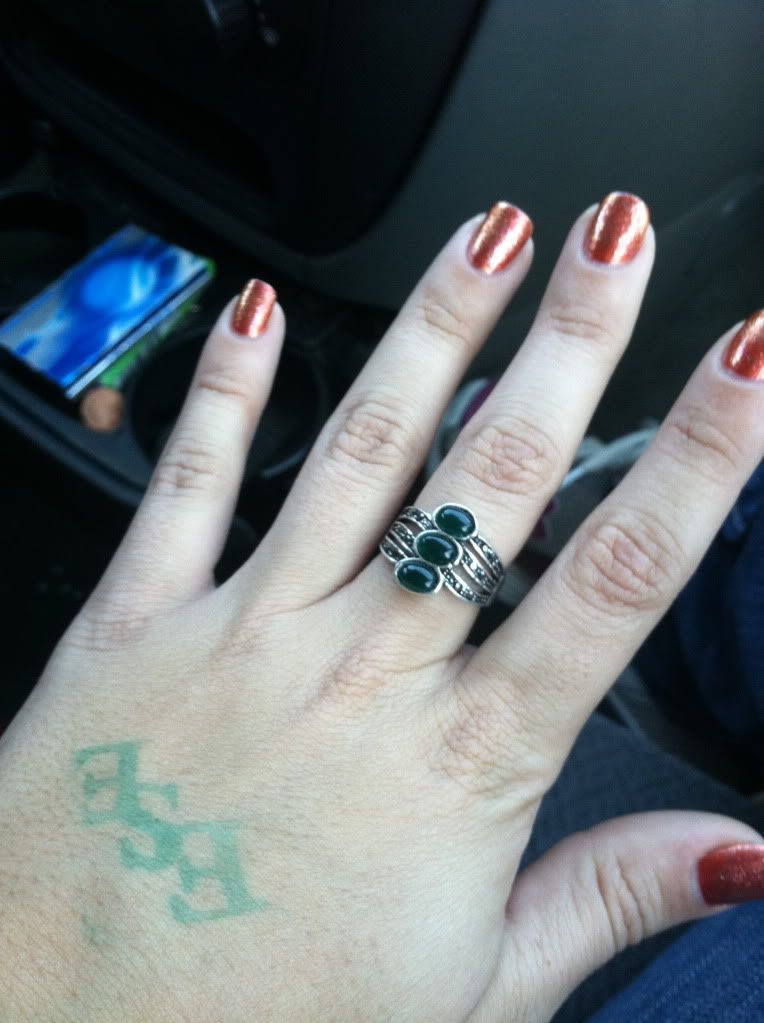 My Big E stamp so I can go back later on tonight! And a new ring I got there today :))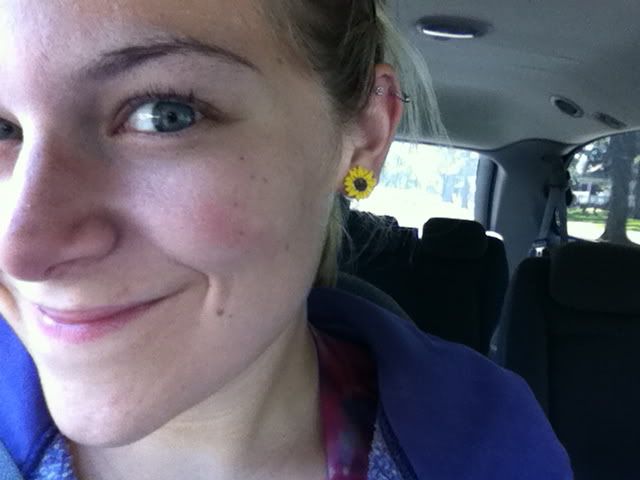 YAAAY sunflower earrings! Speaking of sunflowers...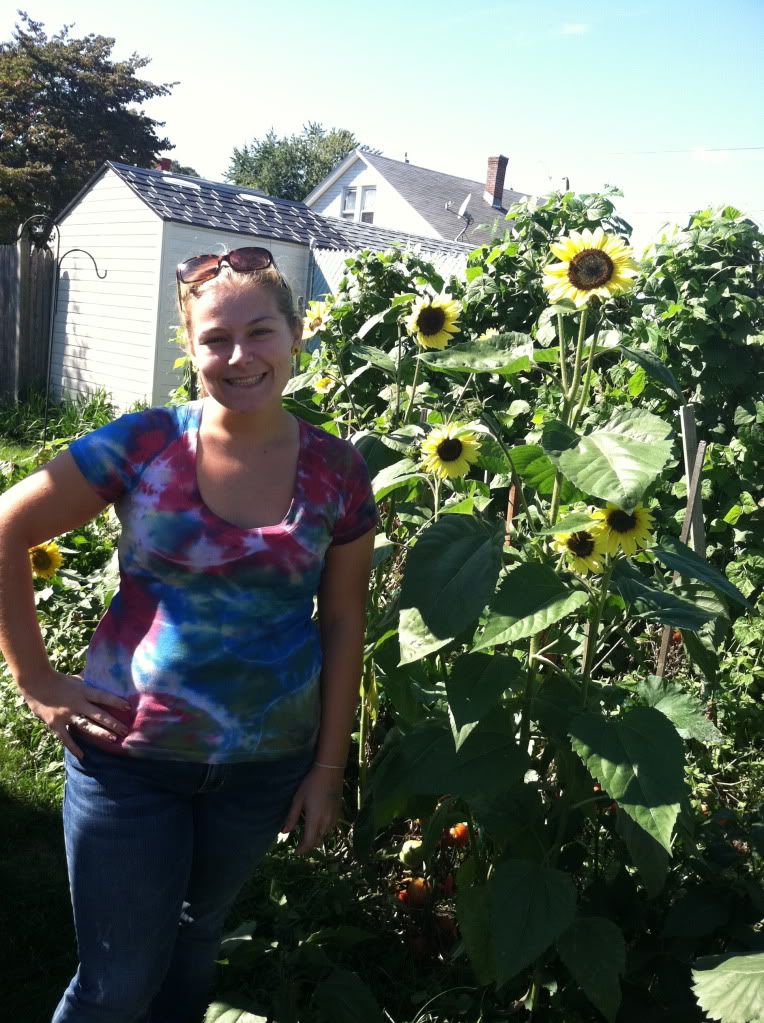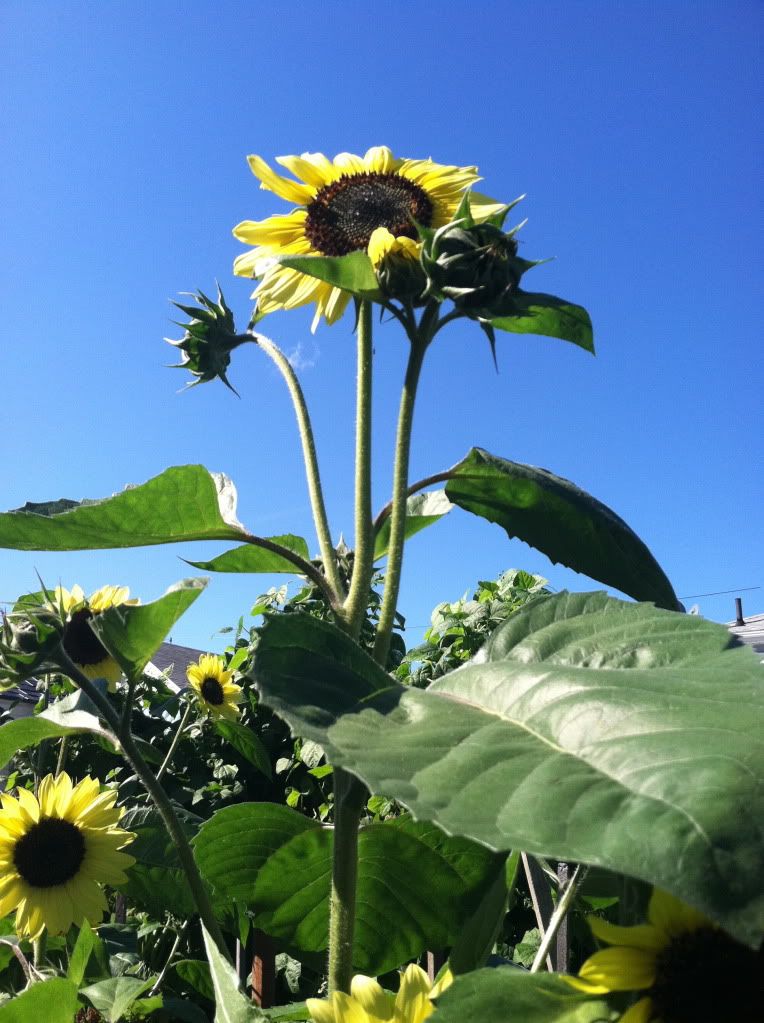 I wandered into my backyard to take pictures of this manicure and was
BLOWN AWAY
by the sunflowers I found !!! So gorgeous. <3
What I Used:
1 coat OPI Nail Envy
2 coats OPI Lighten Up, You're Two Pence!
1 coat sponged OPI Pros & Bronze (using make-up sponge)
1 coat Gelous
1 coat Seche Vite Top Coat
Bottom Line:
Love the two colors separately... love them even more together! This look is great; if you have these two colors, I highly recommend trying this combination out!
Have a safe & happy weekend, everyone!