Happy Tuesday, almost Wednesday! This week is the week from hell... I feel like I say that
every
week, though. It's been filled with work, and school...and all of a sudden a bunch of exams and essays. BOO! I only had twenty spare minutes to do my nails today, and it was
so
hard to pick a color so quickly. I ended up with
OPI DS Jewel
, a burgundy-brown with some gorgeous sparkle. This one hasn't gotten good reviews online, but I like it!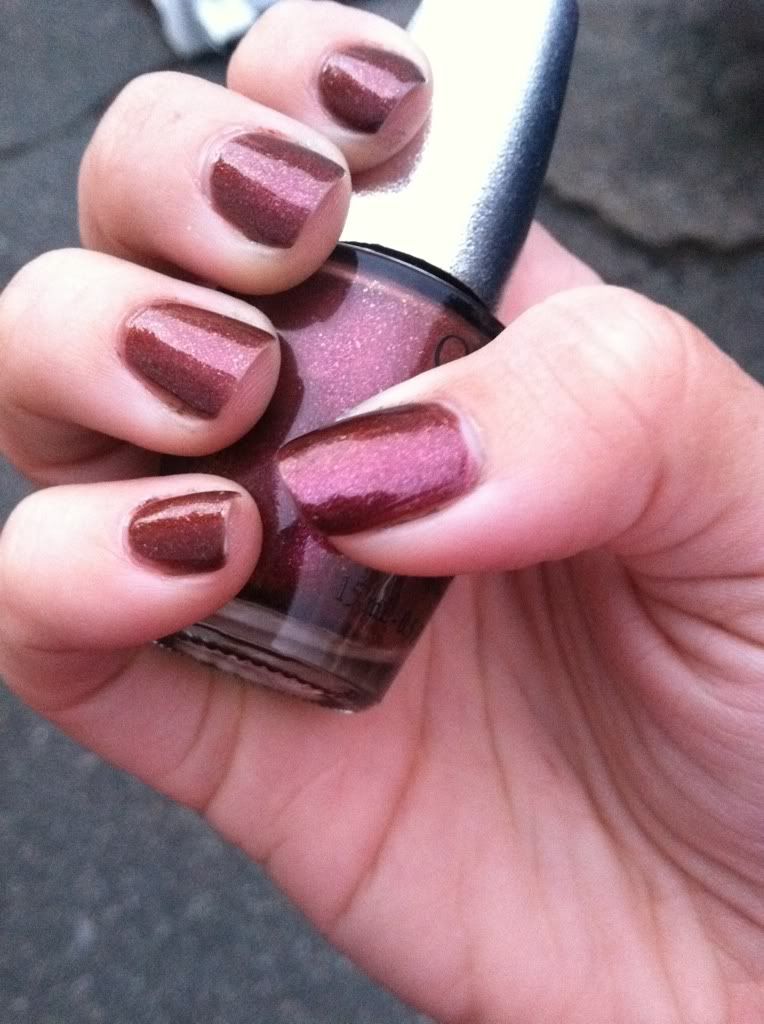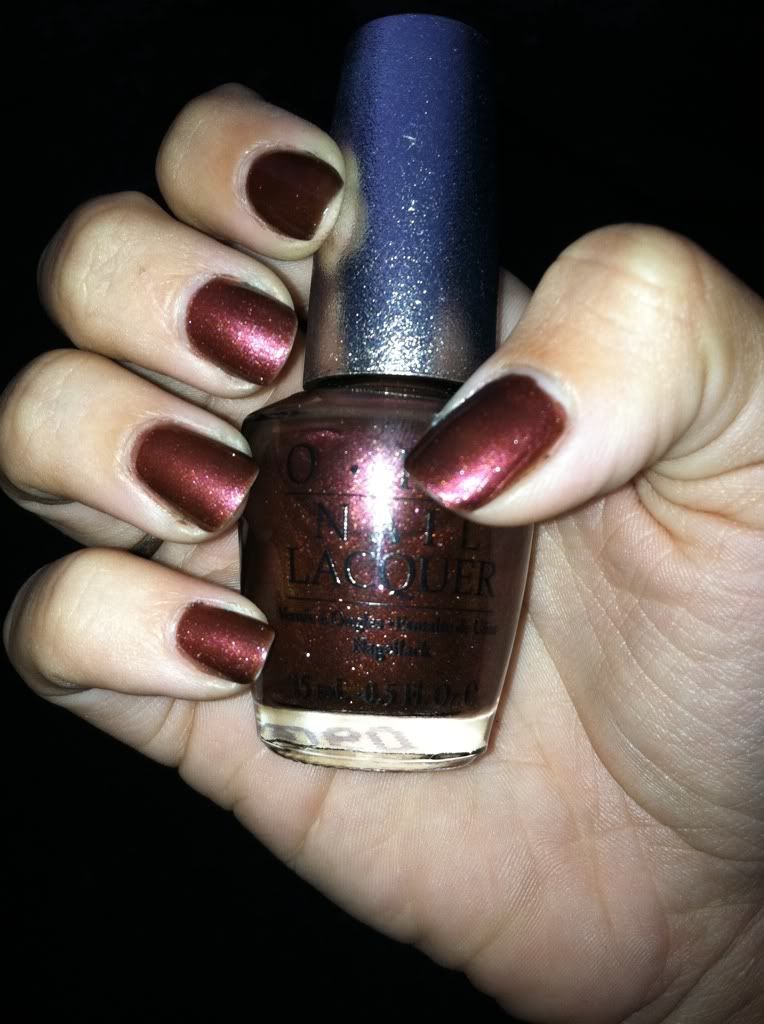 flash
What I Used:
1 coat OPI Nail Envy
3 coats OPI DS Jewel
1 coat Seche Vite Top Coat
Bottom Line:
I liked this polish, and had no issues with it. It was very sheer, but did the job in 3 coats. I love the color, and the sparkle almost acted like mini flakies!! Super gorgeous; a great addition to my DS Collection.
Thank you all so much for supporting me and following my blog!! Your comments all mean so much to me! :-)