To celebrate the ending of summer and as a commemoration of a great summer of polishes, I'm going to feature the
Zoya Sunshine Collection
from this summer, starting with
Rica
.
Rica
is described as a metallic; here is what Zoya.com has to say about her:
Zoya Nail Polish in Rica can be best described as:Warm light coral with pink and orange tones and heavy gold metallic sparkle. An alternative to flat corals for when you want to shine.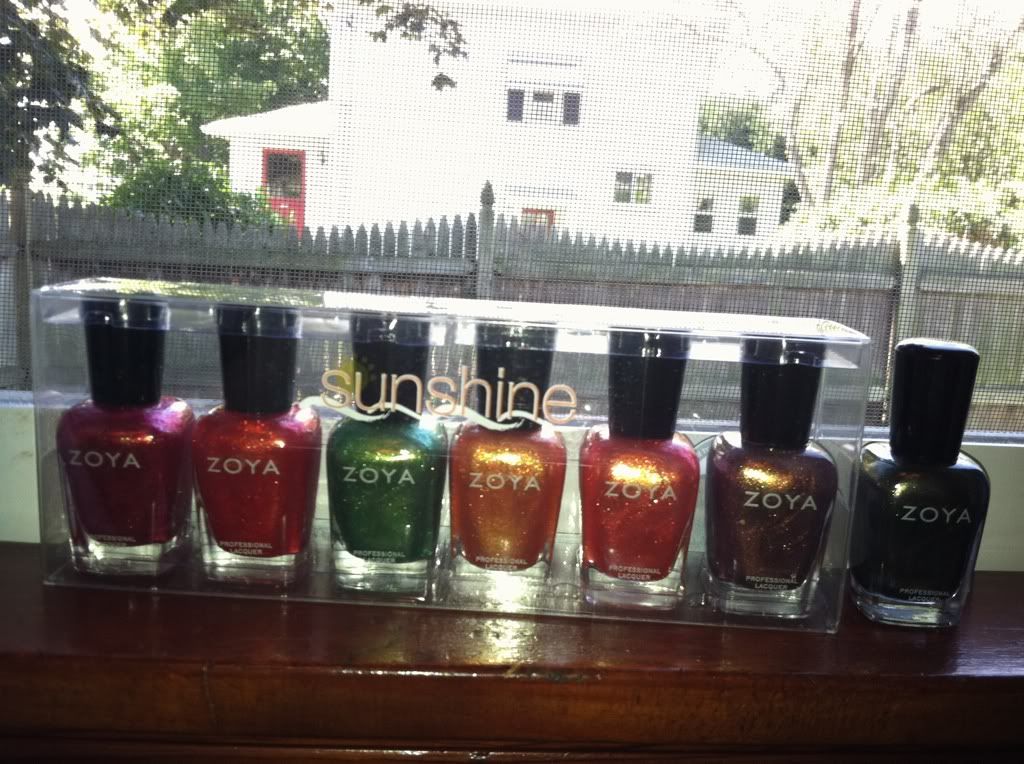 The complete Sunshine Collection (I received it today in the mail from a blog sale, yay!); my one and only complete set of a polish collection. The Zoya to the right is
Edyta
- you'll be seeing her soon, too!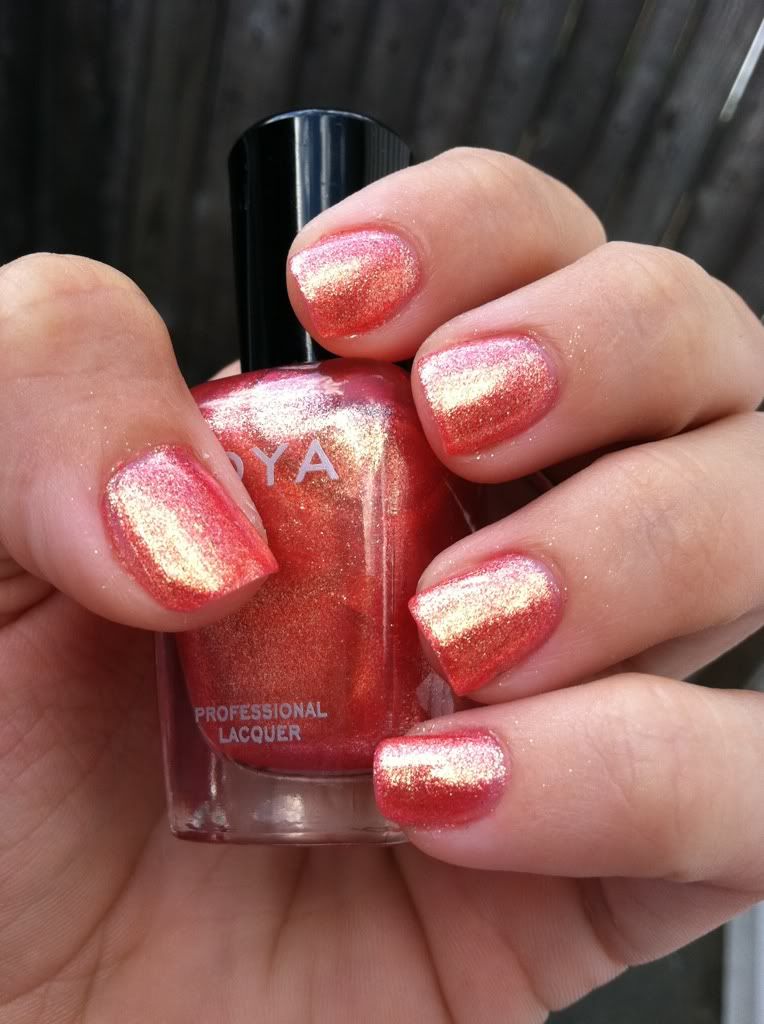 This polish is gorgeous; I'm definitely a fan. I was weary when I ordered this but for
$15
for the complete set, I couldn't beat it. I'll be featuring another polish from this collection tomorrow; stay tuned!