Hiii ladies! Hope you all had a lovely weekend, I sure did! Here are a few pics from my weekend.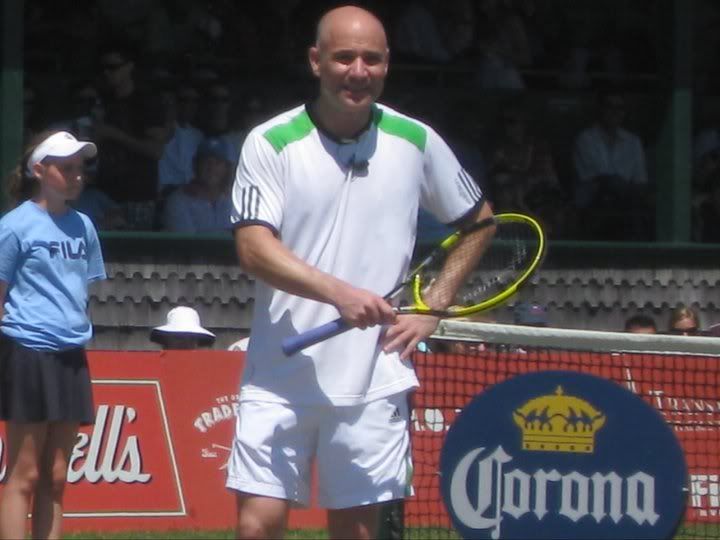 I'm a huge tennis fan.. I don't know if any of you are, but I saw
Andre Agassi
play yesterday at the Tennis Hall of Fame in Newport. He just got inducted into the Hall of Fame on Saturday. Super exciting to have front row seats to such a great match.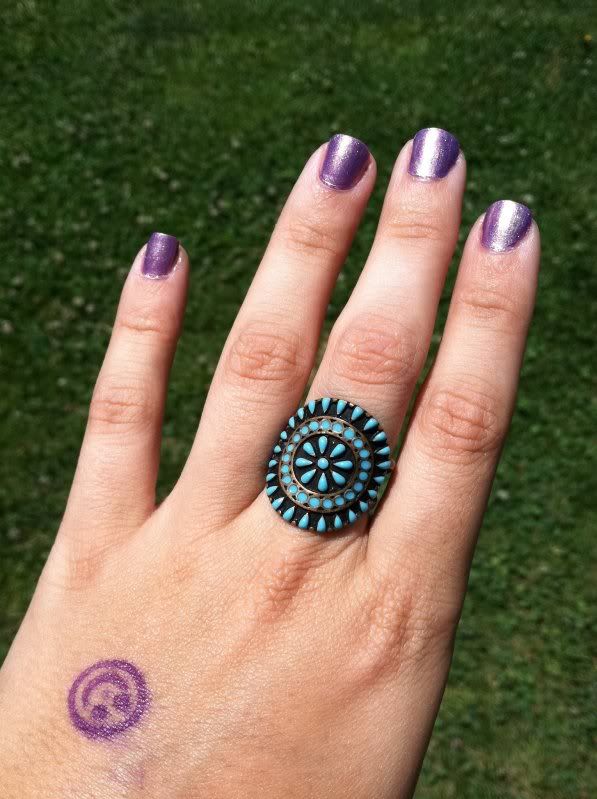 I couldn't help but take a picture of my hand with my smiley face stamp from the Hall of Fame <3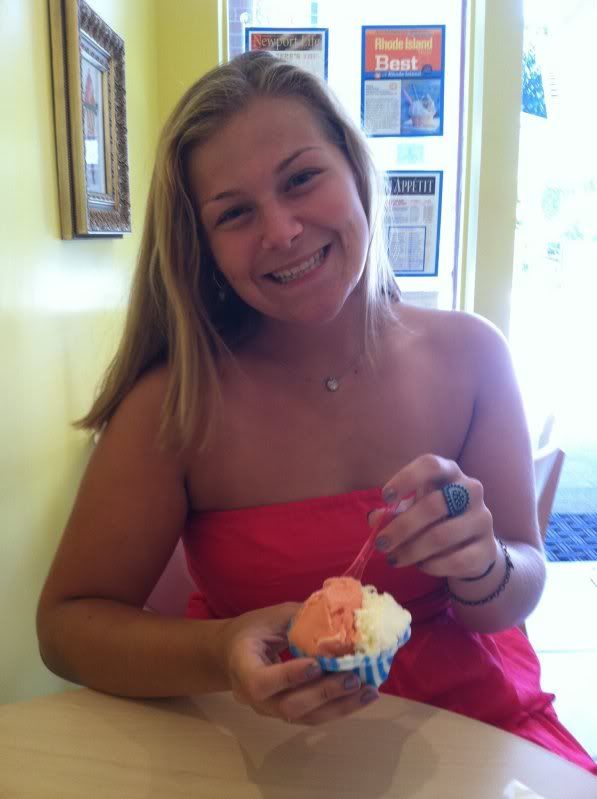 Gelato/Sorbet mix.. sooo good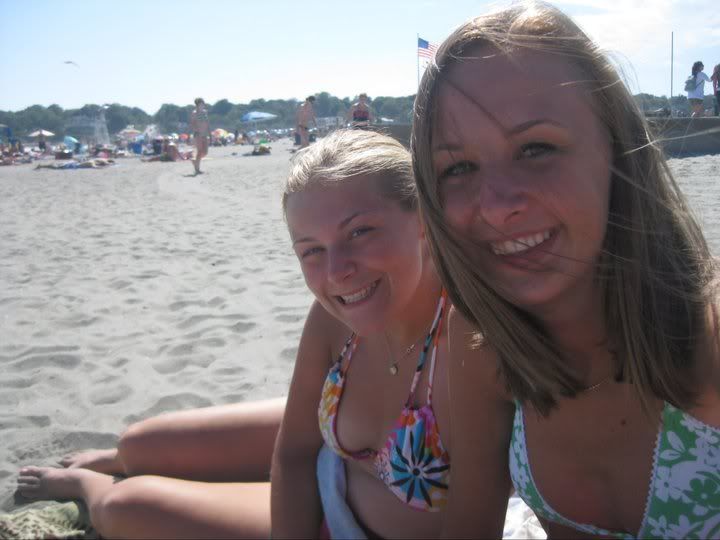 The beaches in Rhode Island are so beautiful.
Now, on to today's manicure! The ladies of the awesome Facebook group
Polish-aholics Anonymous
feature different themed manicure challenges every Monday, and this week it's sponging, which I've never done. Now, some of the girls on there are amazing when it comes to nail art, but all I had to use tonight was a kitchen sponge so I did what I could. I think it looks super abstract and artsy, which I love!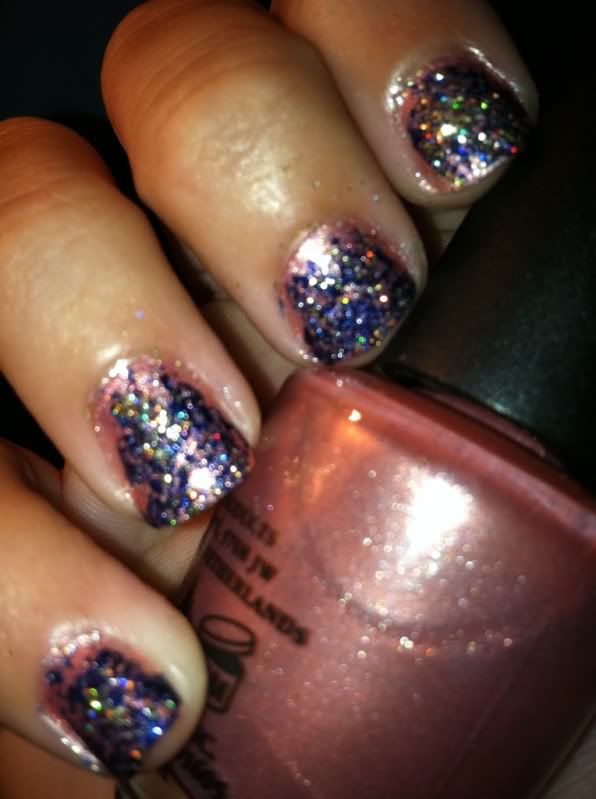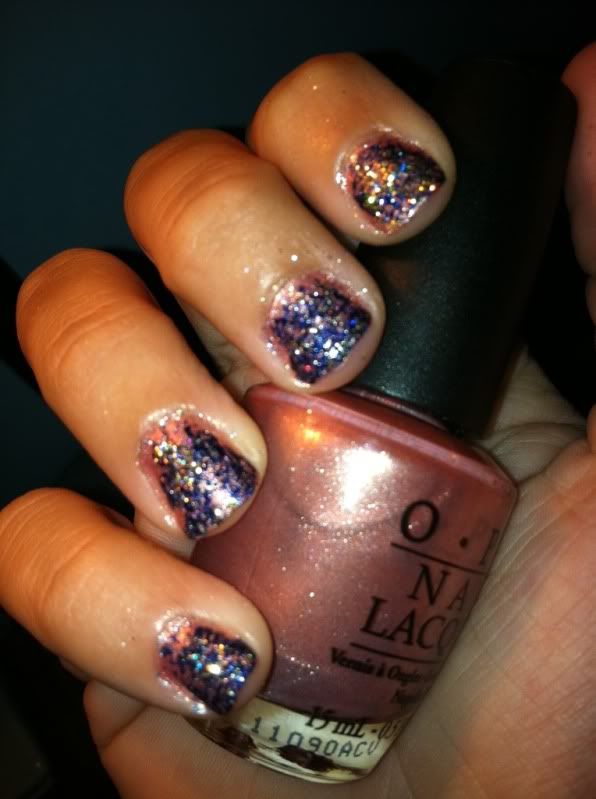 What I used:
1 coat OPI natural nail base coat
2 coats OPI Cozu-melted In The Sun
1 sponged coat Nicole by OPI No Limits (which dries matte)
1 sponged coat Funky Fingers Golden Coast
2 coats Seche Vite top coat