I'm gonna show you guys one of my
favorite
nail colors- this one got me into buying O.P.I.'s. I got a manicure done at a local nail salon, something I never do but my friend talked me into it because they were cheap. Going through the colors, I crossed a gorgeous sparkly red that had the Ford Mustang symbol on it!! I am
absolutely

obsessed
with Mustangs so I immediately chose this polish for my manicure pick and saved the name in my phone so I could look it up online.
Ford Mustang teamed up with O.P.I. to put out 3 beautiful polishes based on real car colors in 2005. There were three: "You Make Me Vroom," "Gone Platinum In 30 Seconds," and the one you're about to see on me!! I think it's gorgeous. I just hope I don't smudge it when I go to bed because I have to do so soon since I have work really early tomorrow.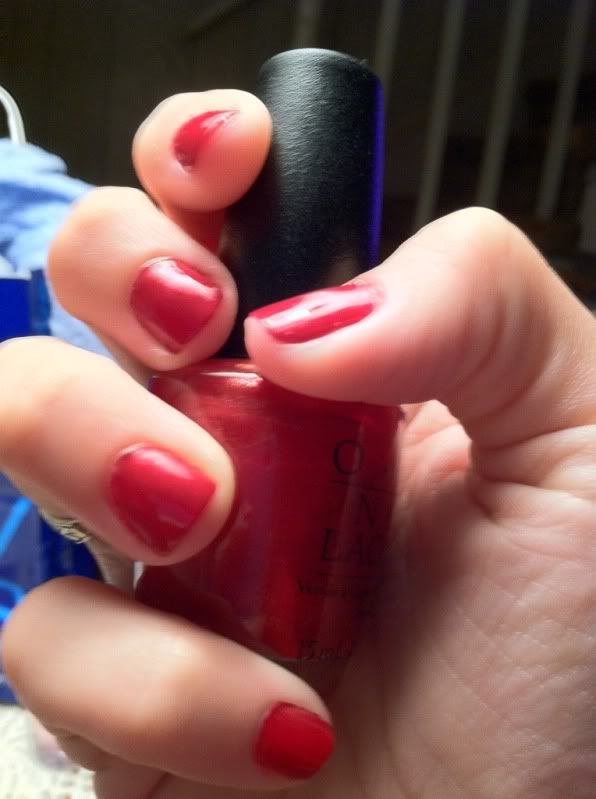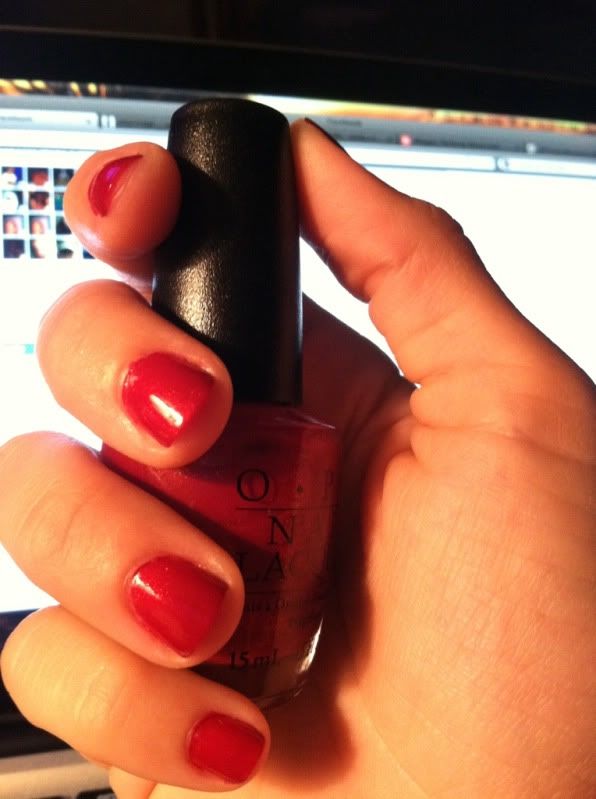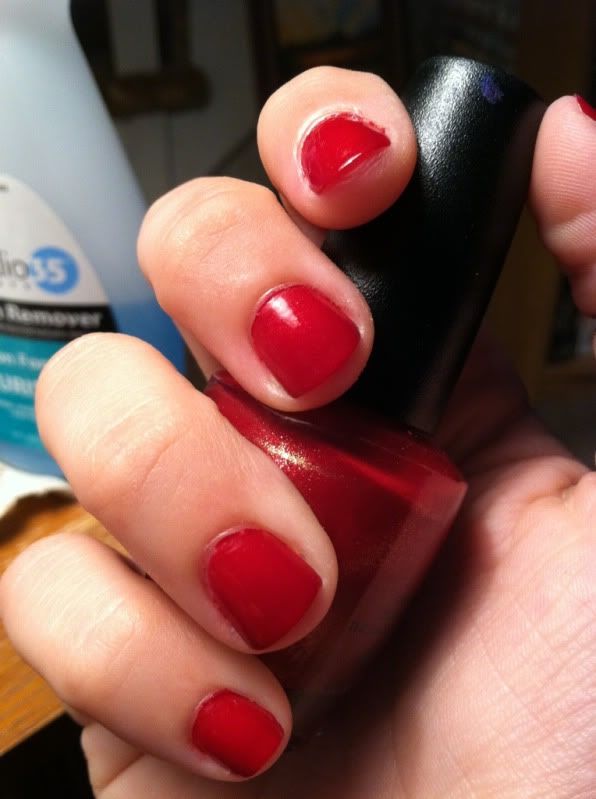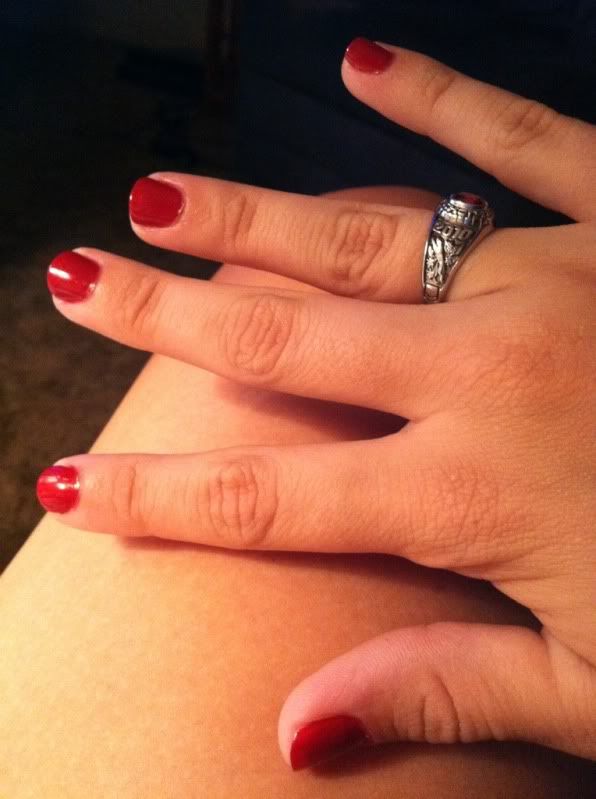 This manicure was a little messy but I don't think it's too bad. I just couldn't go another day with the chipped "Smooth Sailing" I was wearing so depressingly. Excuse the lighting as well. I need to work on that more.
:-) Hope you all have a fab Friday!