It's the age old question- "You have so much polish in your collection, Emily. If you could only have one, which would it be? Which is your favorite?" To me, that question sounds like a scary ultimatum. Only one? What? Up until recently, there is no way I could answer that question. I love all of my polish babies equally! Well, no more. I have a favorite. Here's an older picture of my favorite (today I'll be showing you a dupe of my favorite- but I love them both equally as much).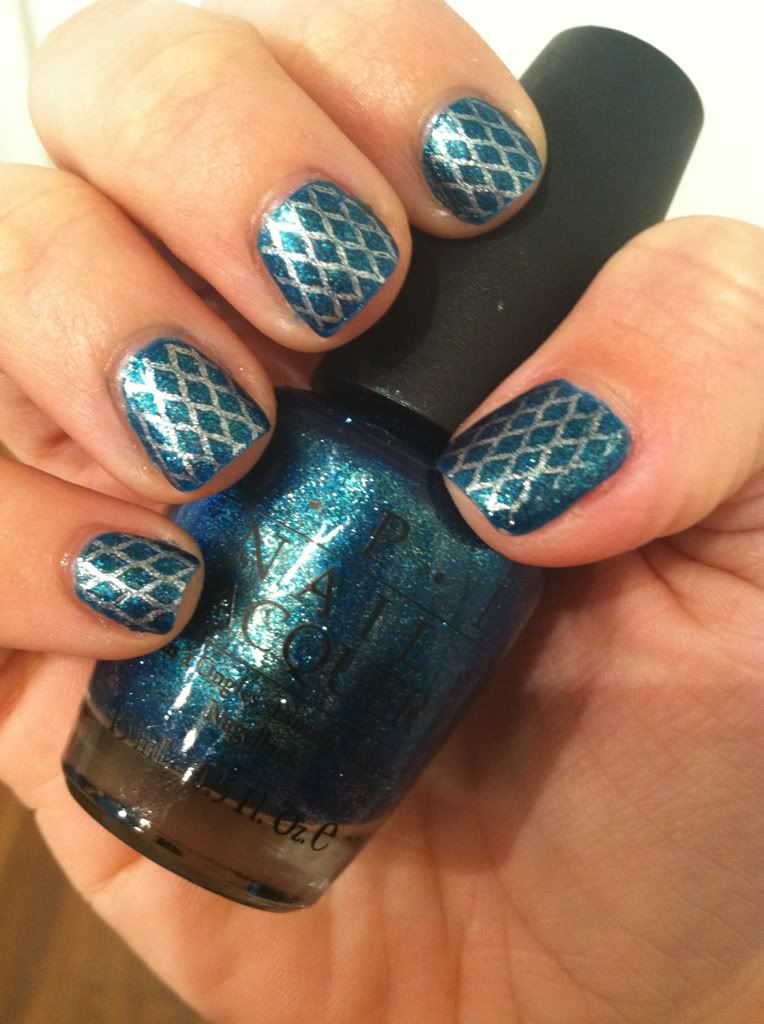 Ladies & gentlemen (although I doubt a gentlemen audience is present), I present to you OPI's Catch Me In Your Net! *eyegasm* GAH! This polish is just so perfect. Too perfect. I love it. Blue, green, shimmery goodness. Unfortunately CMIYN (a cute little polish-world acronym) is hard to find. I got lucky last summer and found it at a salon when I was getting a pedicure. It was only 3/4 full (maybe less than that), but I bought it and swaddled it in the car the whole ride home. We've been happily in love ever since. However, I keep my CMIYN usage to a minimum so as to prolong her little life.
Thankfully, CMIYN is so easily dupe-able. It's in the same family as Zoya Charla, Essence Choose Me! and a new, long-lost cousin... Forever 21 Patina!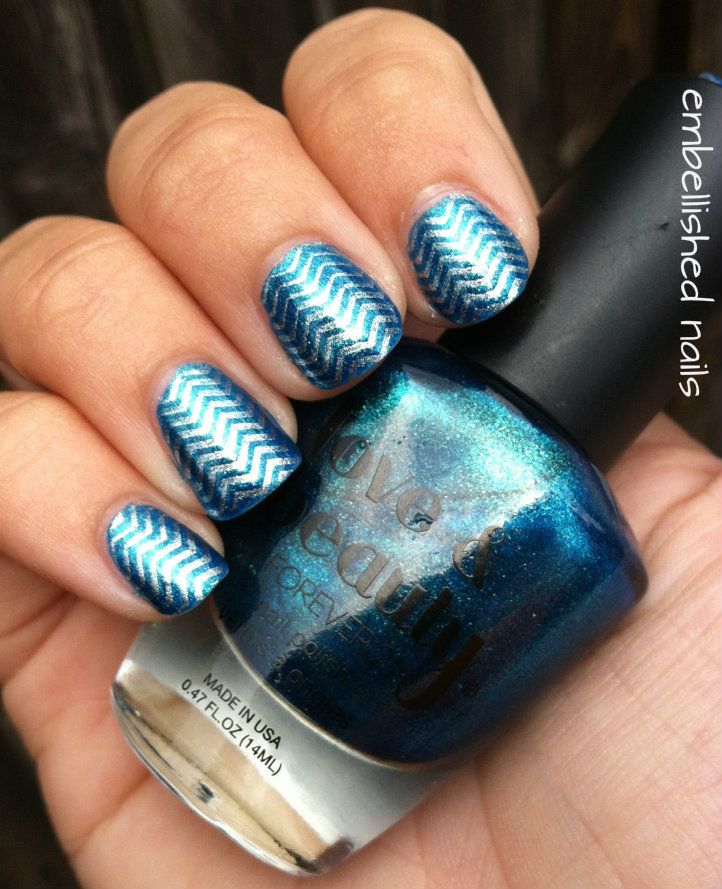 I didn't do any die-hard swatch comparisons but these look close enough for me. I can't stop staring at this manicure. It's so simple, but I freaking love it. Something about the blue polish with silver stamping.
To. Die. For.
Plus, this polish is only
$2.80 USD
. Yup, AMAZING! If you're looking to buy online, go
here
. You know you want to! The formula is great, no problems with the brush either. This is
2 coats
and 2 coats was enough. It builds to great opacity pretty quickly, so I didn't see a need for a third coat.
What do you think? What are some other CMIYN dupes that you can think of?