I've gotten some awesome polishes the past few days! So excited about these. You saw Mermaid's Tears a few days ago (which is still perfectly in tact- makes me feel guilty about doing a new mani!), but I'm going to include it in the haul pictures I'm about to post. But first, a picture of my mani after 8 hours of working at Panera- I'd say it looks damn good!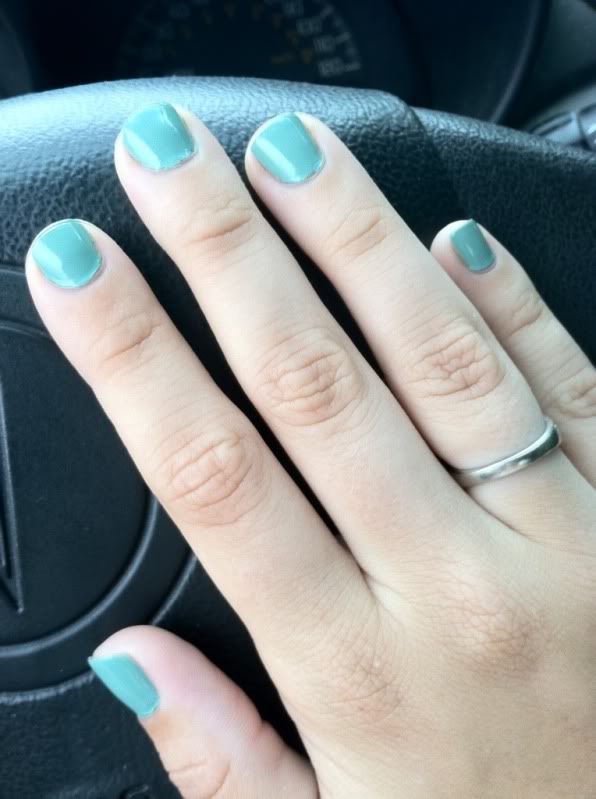 I bought these three at
Beauty Plus Salon
, this store in the mall where I get all of my OPI/Essie/general nail products. My tennis team that I coach got me a $50 gift card here. I have $8.80 left. *tear* just enough for 1 more OPI. Pictured from l->r are OPI Mermaid's Tears, Seche Vite Dry Fast Top Coat (WHICH I LOVE!), and Essie Matte About You matte top coat.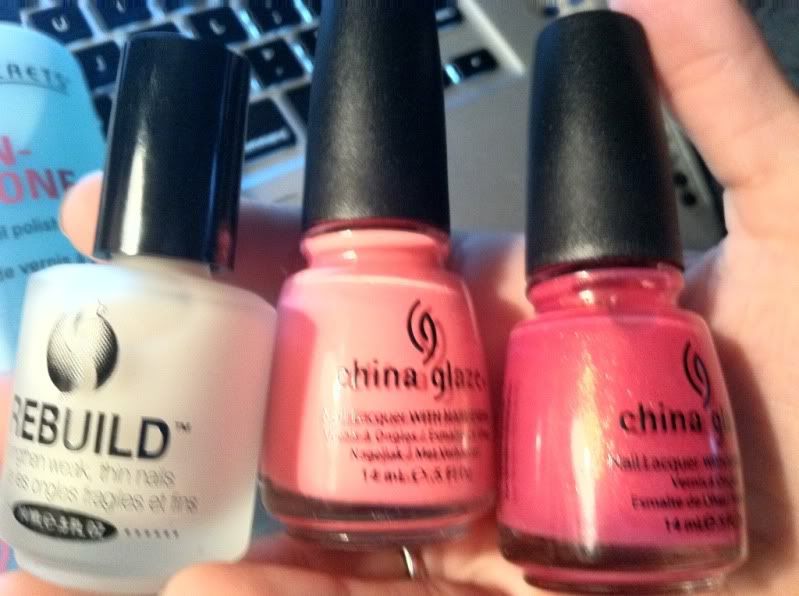 This was a great haul right here. Sally's had a sale where you purchased 2 CG polishes and got a Seche Vite treatment free! I got (from l->r) Seche Vite Rebuild, China Glaze Flip Flop Fantasy, and China Glaze Strawberry Fields (which I was able to cross off of my wishlist!). Love these colors. I'm actually about to paint my nails one of them, not sure which yet.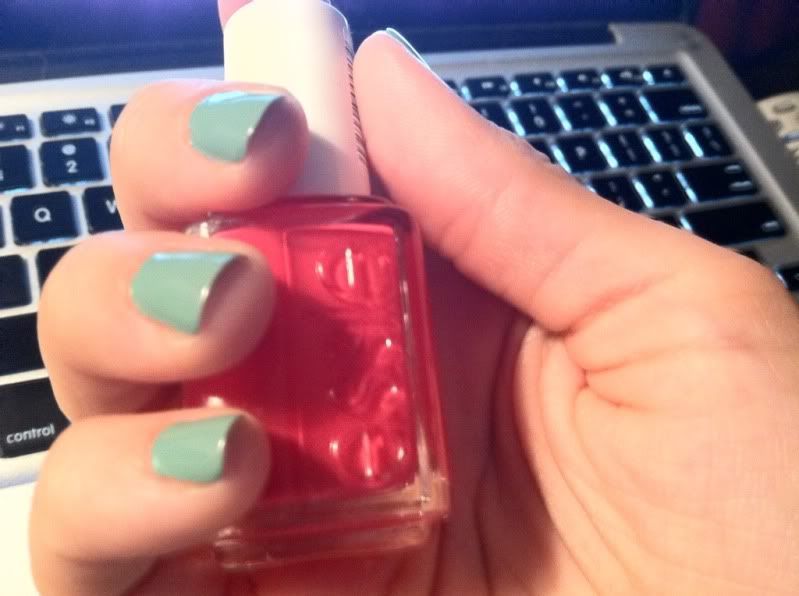 Here's Essie Watermelon. I got this from
TraceFace's
blog sale!
Painting a mani now, so I will update pics of it shortly!