Still posting even though everyone still hates me on here! Just kidding.. I need to make some friends on here. I know my blog is still totally amateur but I'm learning! I love this stuff so much- I spend hours going through blogs and planning out my manicures. I don't do any crazy designs yet but I'm working on it! Here's a color I picked up a few days ago. It's OPI's Russian Navy.
I also got a really bright hot pink in another brand I've never used before.. it's on my toes right now under OPI's black shatter. It looks pretty cool.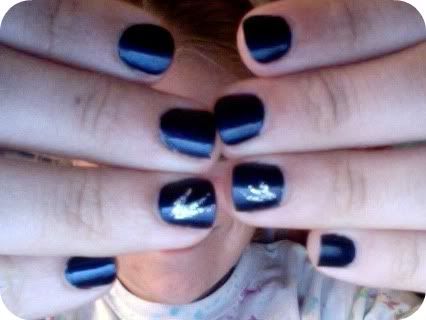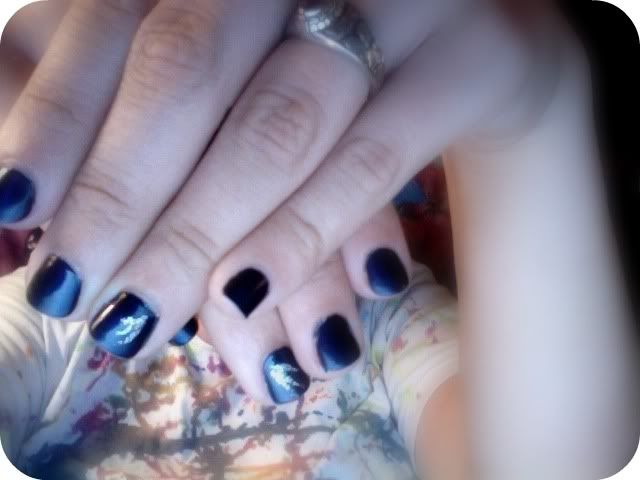 This color is pretty cool. I can honestly say I've never worn a blue before. I didn't think I could pull it off because it's not a neutral. Checking out all of these blogs has really changed my mind about the colors I can actually wear. I painted my nails on Wednesday night and they are still flawless- through a few eight-hour shifts at Panera, hours of tennis/coaching tennis, ahh. I love polishes that last, and that's why I love OPI so much. I want to do a new manicure tonight but I feel guilty because this one still looks great. I'm just getting bored with it. Talk about nail polish ADHD!